Time sure seems to fly on by. Since starting my own band in 2008, a lot has happened. I left Seattle in 2011, lived in Chapel Hill, North Carolina for two years and in Cincinnati, Ohio for four. During that time I have somehow managed to make six albums, one live and five in the studio. 
Last month I finished my fifth studio album, Summer Rain. After writing 50+ songs in this "blues rock" genre, I feel like I am settled and comfortable in what I can come up with. Not that it is easy to do, quite the contrary; it is very difficult! Hahaha, but I feel like I can just trust my instincts and follow the muse of each song.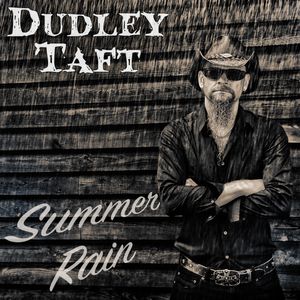 I wrote about 25 or so songs, and settled on 11 for the CD. I didn't have any particular cover song that I was excited about doing, so I didn't record one. 
I used the same modus operandi as the last CD: I developed nascent song ideas I had recorded on my iPhone with my drummers and bassist in the studio and recorded a few takes of each, using the best. I spoke with my main studio drummer, Jason Patterson last night. He had just received the copy of Summer Rain that I sent him, and he said "Man, a lot of that stuff was just off the cuff." That was the vibe I was going for. Somehow our joy of discovery translates through the finished mixes. 
I sure don't record a record in a week or two, like a lot of artists do. I take a lot of time with my songs (it's a luxury for me to have my own world-class studio in my house). I will get the basic tracks down, make a rough mix and listen to it in the car for weeks and try to come up with melodies and lyrics. Somehow "sleeping on" these tunes helps my brain figure out where I need to go with them. 
The title track, "Summer Rain" came from some chords I discovered on a family trip to Hawaii in 2015. I sat on that one for a while, and eventually pulled it out when I had my boys in the studio. Local drummer boy Mike Tapogna played on that one. I believe it was the second take that we kept. It felt natural and fun, especially transitioning to the epilogue section in the end. The riff from "Don't Let it Fade" came to me on another beach in the Bahamas. Must be something about being near the ocean that inspires me!
I was exercising, listening to some Rolling Stones on Pandora, and Mick sang the lyric "It's sure been a cold, cold winter" and I thought yeah, but for some people it's been a long hot summer. As I continued my workout I thought of the young military personnel that take tours of duty in hellish places like Iraq and Afghanistan. This thought kept coming back to me as I wrote the lyrics for the record. I didn't want to write a literal account of military service, because I have never served. I did want to try to put myself in their boots and explore what their feelings would be when away from home for so long. That is the thread that links all the songs together. 
I asked Reese Wynans if he would record keys for me again, and he was enthusiastic about it. He played on Screaming in the Wind and Skin and Bones so he was familiar with my music. This album is less blues and more rock, so I was a bit worried, haha. But he really enjoyed playing on "Live or Die" and especially "Moonbeam." While I was in Nashville recording his parts, I asked Rachel Williams to sing background vocals for me, and luckily she was in town. She works fast and figures out harmonies with me quickly. So the overdubs were easy! 
Check out this video Kasey made of the overdub sessions. 
I have a great arsenal of tube amplifiers to choose from for tracking guitars. In the past few years I have acquired a '66 Fender Deluxe, a '66 Fender Bassman, and the Tonehunter TNT head, which is based on a Marshall Plexi. I used these amps on most of the tracks. I always record the guitars with a combination of a Royer ribbon mic and a Heil PR30, which sounds like a Shure 57 on steroids. The tracks sound great when I run them through a Manley Variable MU.
I have been using my KLON Centaur quite a bit, and some other pedals that made appearances are the Tonehunter Fuzzmonics (which I helped name!), the Zen drive, Xotic EP boost, Fulltone OCD, a Dunlop Rotovibe pedal (the red one that looks like a wah) and the Strymon Lex. 
Oh pedals. I have so many and just love trying new ones. I geek out on "rig rundowns" and pedal shootouts on YouTube! They all react differently in different situations… 
The artwork on the CD I did myself (I wear almost ALL the hats). The photos were taken at my good friend Anko Lammers' house in Vriezenveen, a small town in the Dutch countryside. An amazing photographer, Stefan Schipper, lives down the road a stretch and he took the shots in front of Anko's work shed. The studio shot for the last CD, Skin and Bones were also done by him in his studio. Thanks Stefan!!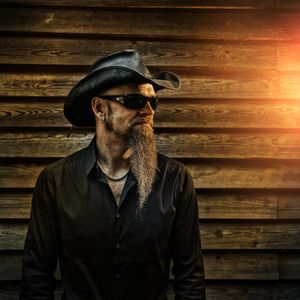 Stefan takes the best photos!
I am so lucky to have such a killer studio in the basement – and feel a great deal of gratitude towards Peter Frampton because the price of this house did not reflect the amount of money he spent on the setup. The house was listed for over a year with no offers, and he was just taking it off the market when we made our offer. 
I ended up buying the SSL console from him, which made the most sense because it is a complicated project to move those beasts! He bought a studio in Nashville that had a nice board in it so he didn't need it anymore. I also bought some microphones and outboard gear that he didn't want for a great price. He left quite a bit of gear in the studio including a fantastic headphone monitoring system, saying simply that it just "came with the studio." 
I keep in touch with him, and he is very happy that the studio is being used. I was in Nashville in late May and got to see his fantastic new studio where I played him "Live or Die" off the new CD. He said "very good" – so now I have the blessing of a British invasion superstar! Hahahaha… 
He played me his new song "I Saved a Bird Today" which is quite excellent.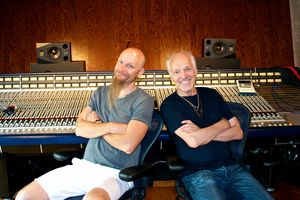 Me and Peter Frampton
The album will be available September 15th from my website, CDBaby, Amazon and on just about every streaming service out there. Please give it a listen!