Like I said, the weather was fantastic and I thought planning the tour around my birthday would allow us all a chance to do some traveling and exploring that we couldn't do while playing shows. The boys went on their own adventures. This is from Kasey:
The Netherlands, Germany, and Poland. Three places I never knew I'd have the pleasure of visiting let alone where I would have the privilege of getting to play on some of the greatest stages for some of the best crowds for whom I've been able to perform. Dudley and I, and the other gentlemen in the band; Carl Martin (drums), Eric Robert (keys), were in Europe for approximately six weeks. In the middle of those six weeks Dudley planned on celebrating his birthday in Italy.

While he was gone it was up to the three of us to decide what to do with our time off. Our home base was in Vriezenveen just outside of Almelo, in the Netherlands. I'm sure our amazing hosts, Helga and Anko Lammers, would have been okay with us bumming around for a week but we decided to hit the road, or the train so to speak. 
I love Carl and Eric but I decided to strike out on my own. Hopefully they've written about their adventures in detail. They shared some stories when they returned but I'm sure they saved the best tales for you fine folk reading this blog.

DT4Life! Do Dudley supporters/fans have a name? Like "Parrotheads" or "Deadheads?" Why does the suffix always have to be "head?" Why can't it "hand" or "feet?" While we're at it why does it have to be any body part? "I'm a DT Football!" "DTFB!" But I digress. 
After a van ride to the station with Carl and Eric I went about the beginning of my week long solo adventure. First stop: Amsterdam. 
And a week later I returned, the end… 
: )

Wait, no, I was in Amsterdam for three days and two nights. 

Monday, July 4th:
I arrive at Amsterdam Central around 11:00am. Walking the cobblestone streets my first mission is to find my hotel. Whenever I'm on a trip I don't really plan too far in advance. I had found a room online and booked it the night before. Aside from that I have no agenda. I'm immediately struck by the beauty of the architecture and the layout of the canals.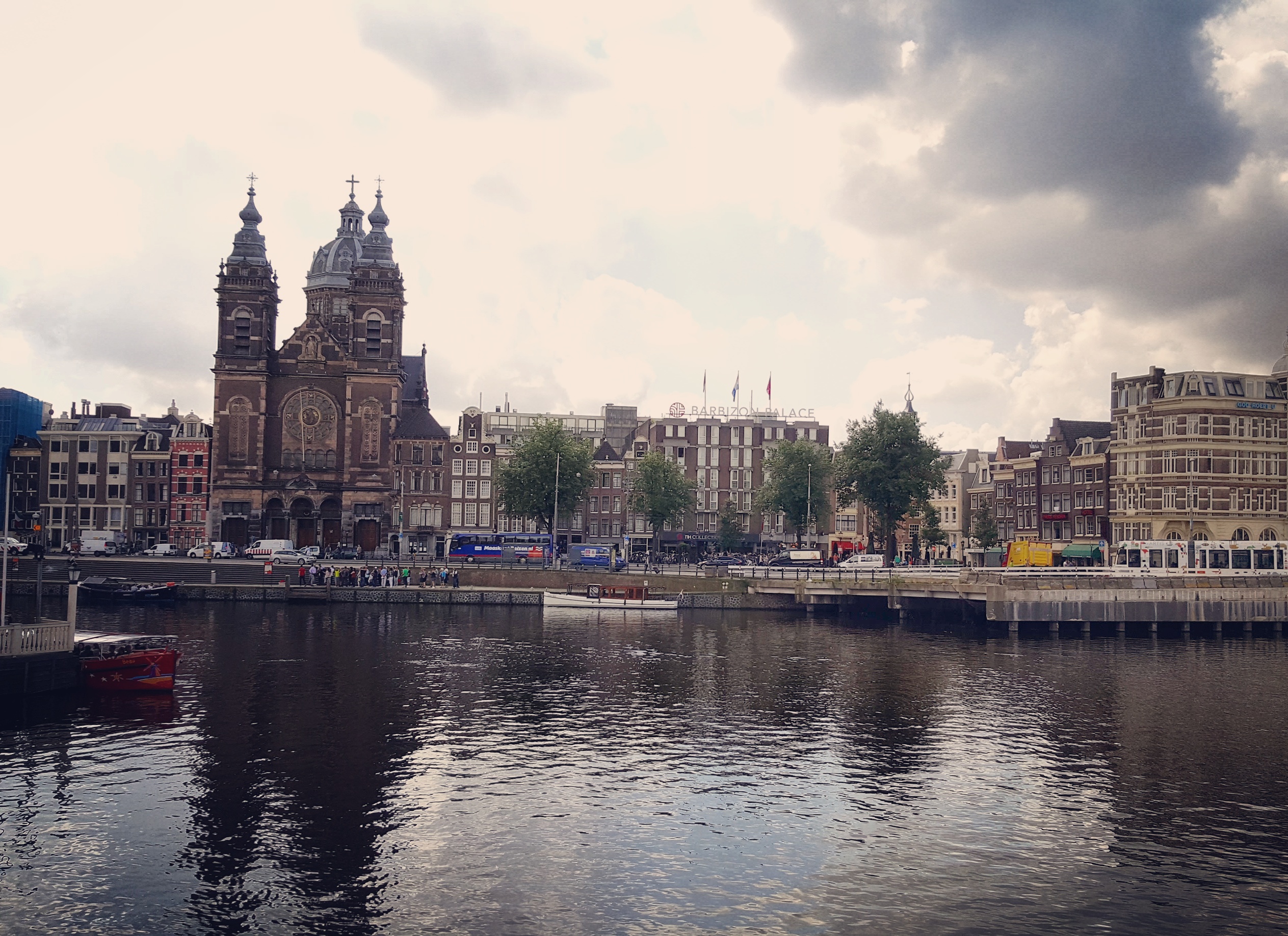 Amsterdam Canals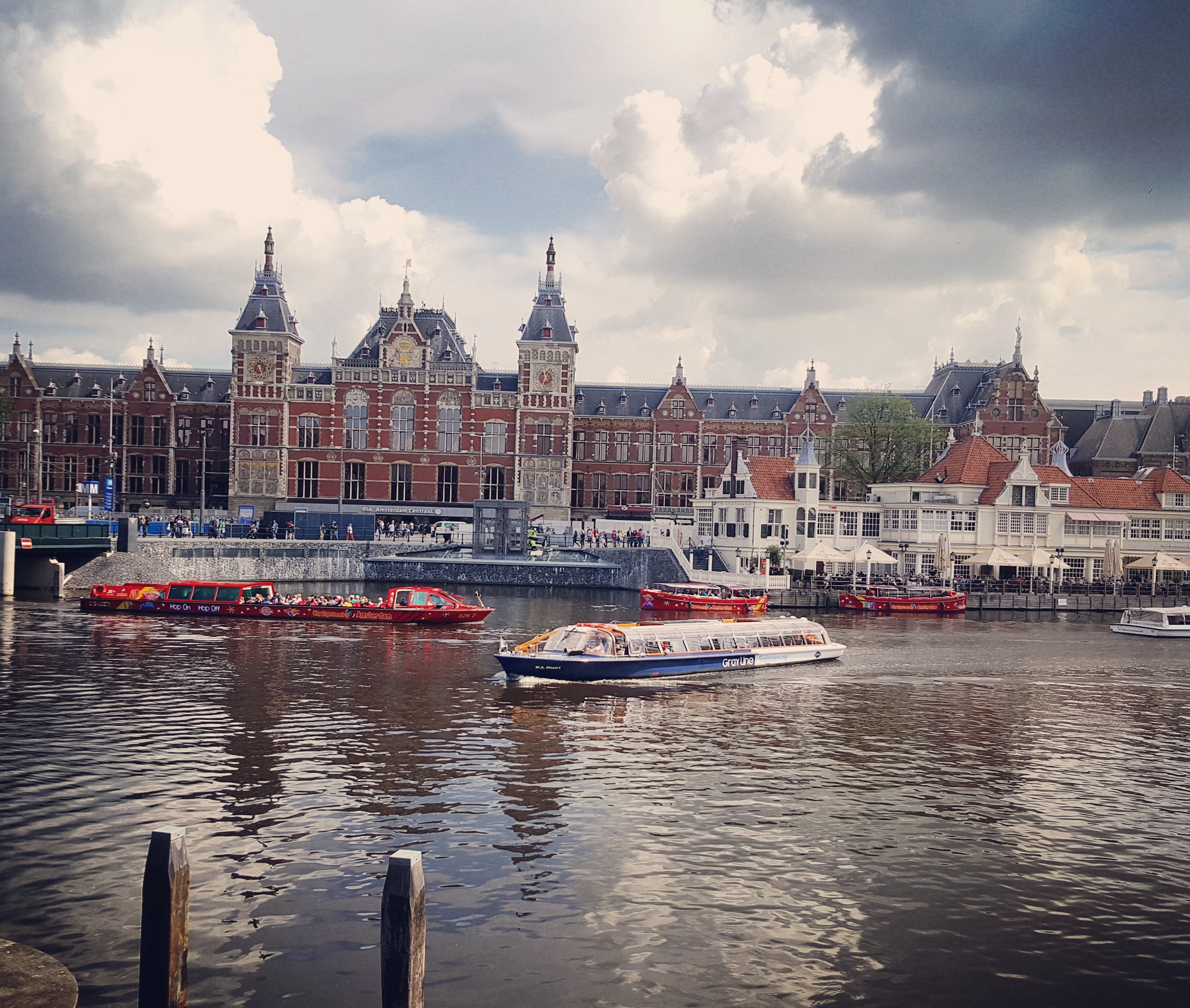 Amsterdam Central
Might as well not beat around the bush (I'll stop with the puns now) but I didn't realize that the "Red Light District" is so large and is mixed in with everyday fair like clothing stores and food establishments. I'd always assumed, like any American who doesn't do any research, that it was located in its own separate section. As I walk further I see "Coffeeshops", a "Banana Bar", and the "Red Light Secrets Museum." 
After a couple of hours of walking I find my hotel. You have to ring a bell and be buzzed in to enter. I make my way up the steep staircase to find myself confronted with another steep staircase. A few things I noticed while I was in Europe:

1. Lots of stairs. Steep stairs that go on for days 
2. No air conditioning. If you go to a mall or some restaurants you'll find it but good luck when you get to your room.
Open a window and hope for a breeze 
3. I have a theory that there are five garbage cans in Europe. Wait, I counted a sixth one on the day I left.
Yes, there are six trash receptacles in all of Europe. 
4. This list is in no way hyperbolic 
When I find the front desk I'm given a key to my room then I'm instructed that whenever I leave I need to return the key and then when I come back they will give the key back to me so that I may enter my room. I thank the man behind the counter and as I make my way up yet another flight of stairs I think to myself "I guess maybe people get too trashed when they leave and the hotel has put out too much money in replacing lost keys. That, or people are murdered and the murderer goes back to the hotel and robs the room."  Either way I didn't sweat it. 
That night I make my way around town. If you ask me in person I'll tell you all about it. 

Tuesday, July 5th: 

I take a walk down to the Van Gogh museum. It's so cool to get to see the progression of a man that worked diligently to become a master of his craft. I didn't know that he began painting at the age of 27 and only painted for ten years. I also visit the Anne Frank House. It's pretty humbling getting to be inside of such a historically significant place. Seeing the actual diaries was something I was not expecting. 

Wednesday, July 6th: 

I take the train to Brugge (Bruges) in Belgium. It's such a nice city! I'm a big fan of the film "In Bruges" and I'd be lying if I said that wasn't a big reason why I went there. The top of the Belfry has a great view. But save your money on the Dali exhibit, they're all pretty much reprints. I go to bed kind of early but the late night EDM dance party around the corner continues on through the night. I fall asleep to the soothing sounds of Dubstep.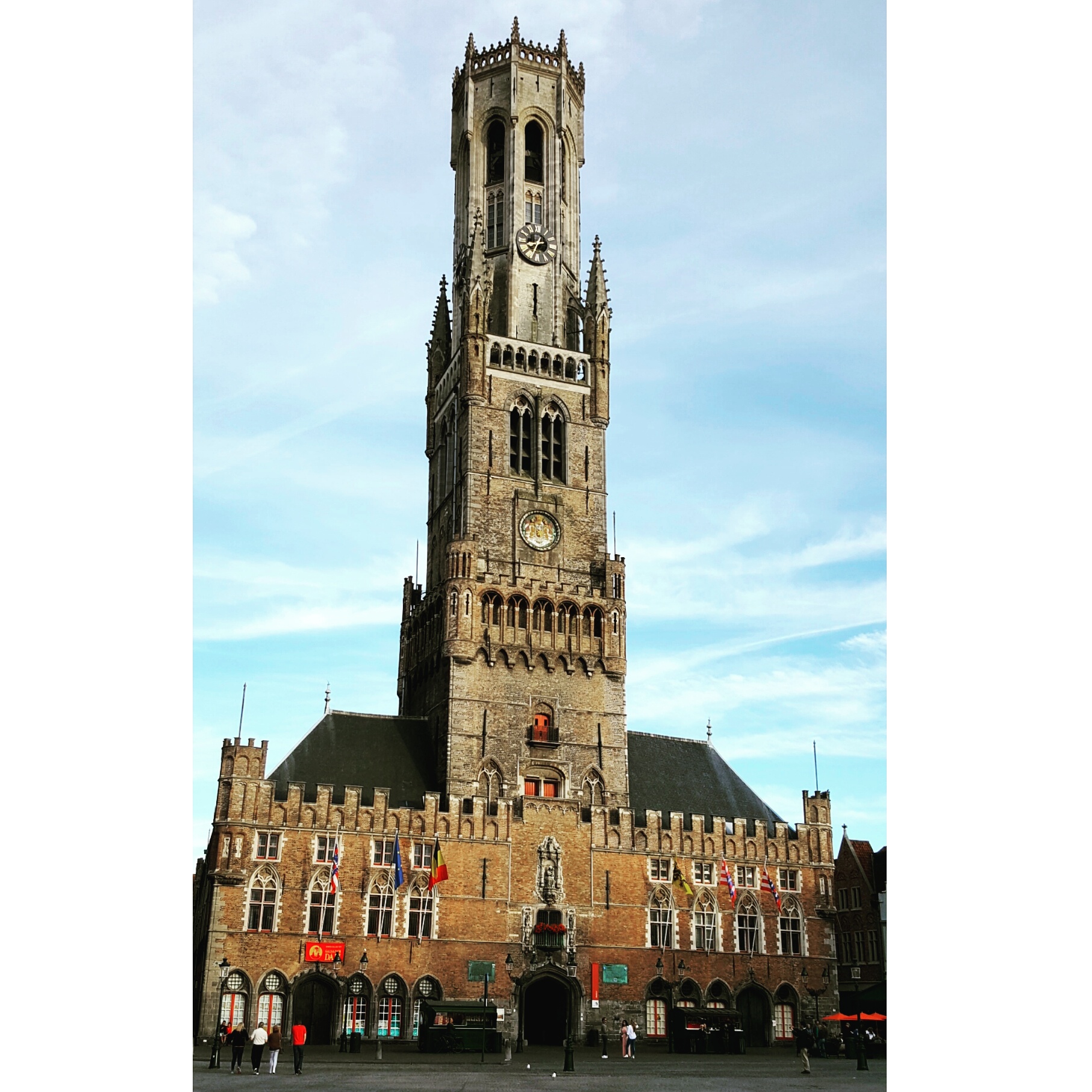 Belfry of Bruges

 
Thursday, July 7th: 

I arrive in Brussels. There is nothing in Brussels. 

Friday, July 8th: 

Paris, France! This is my last stop on my week long solo journey. The first thing I do when I arrive is find a taxi. I speak to a gentleman about a ride and he says "Follow me." I start walking to the first vehicle in a long row of taxi's but he says "No, this way." I quickly realize that we're walking to a motorcycle. He pulls out a helmet from the back storage compartment and says "Put this on." I do, then we hop on the bike and he asks me where I'd like to go. I say "The Eiffel Tower." We proceed to whip around Paris like we just robbed a bank. I feel like Audrey Hepburn in "Roman Holiday" but we're going faster than any Vespa. He drops me off right at the base of the Tower. It was pretty spectacular to see in person. I wait in line and the moon is out by the time I reach the top. The view is breathtaking.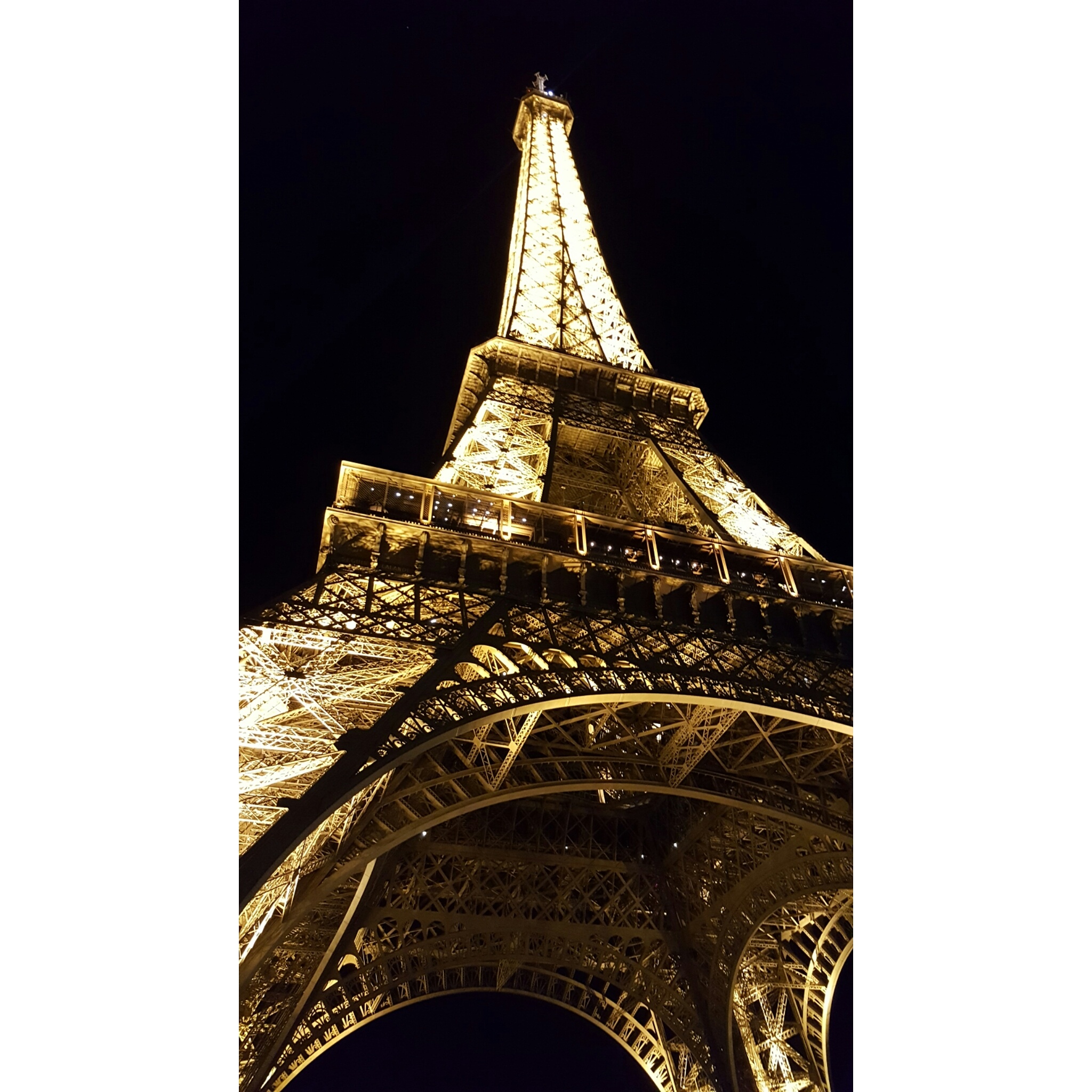 The Eiffel Tower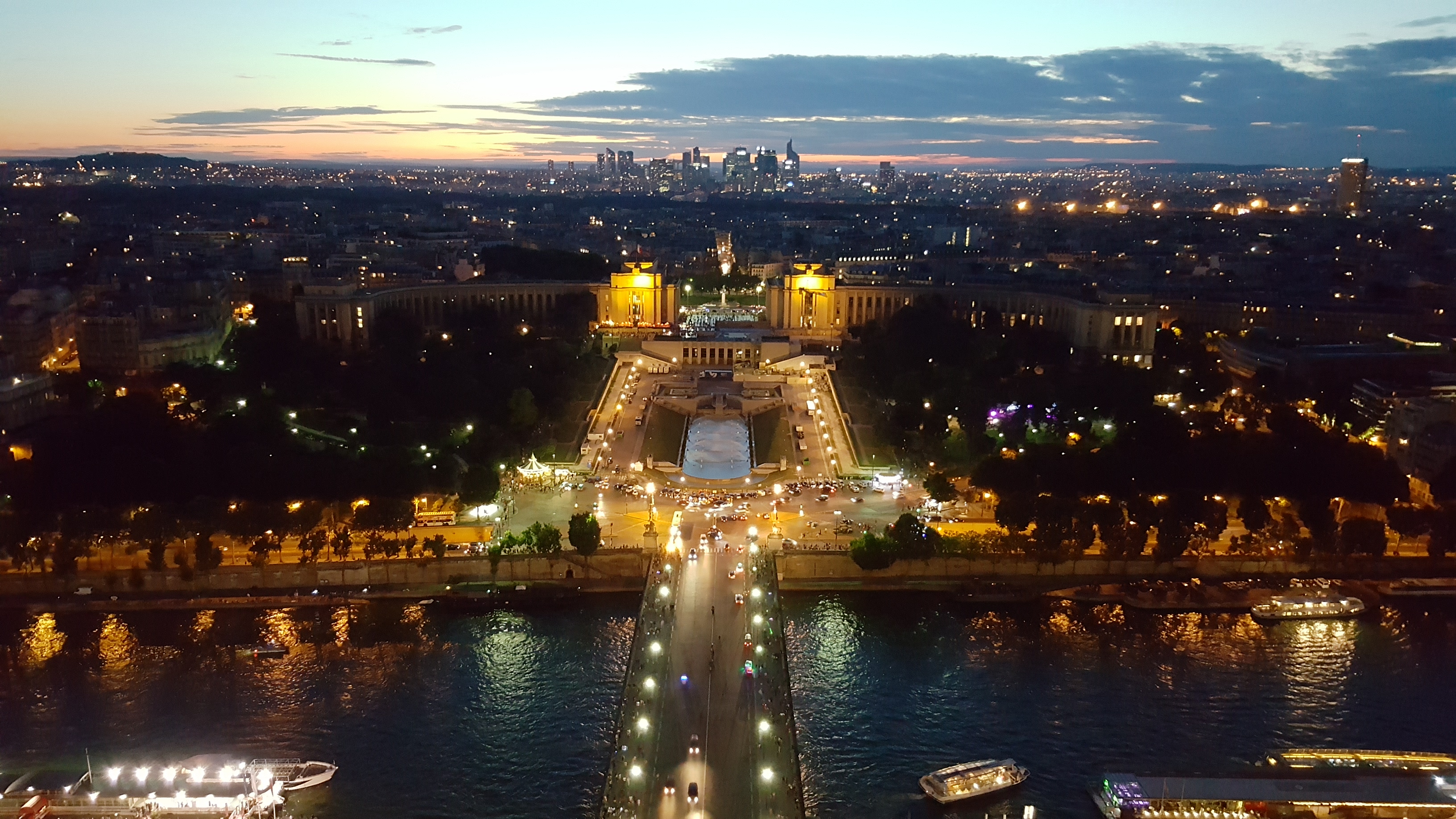 View from the Eiffel Tower

I had earlier contacted my friend Taylor, who lives in Paris, about staying at her place. I make my way there and after a bit of catching up I crash.
Saturday, July 9th: 

After recording a podcast with Taylor she takes me to the subway and instructs me on how to navigate it and the city. This is the absolute best thing she could have done for me. I was able to make my way around the entire city. I see so many breath-taking sights, I can see why Taylor wants to live here.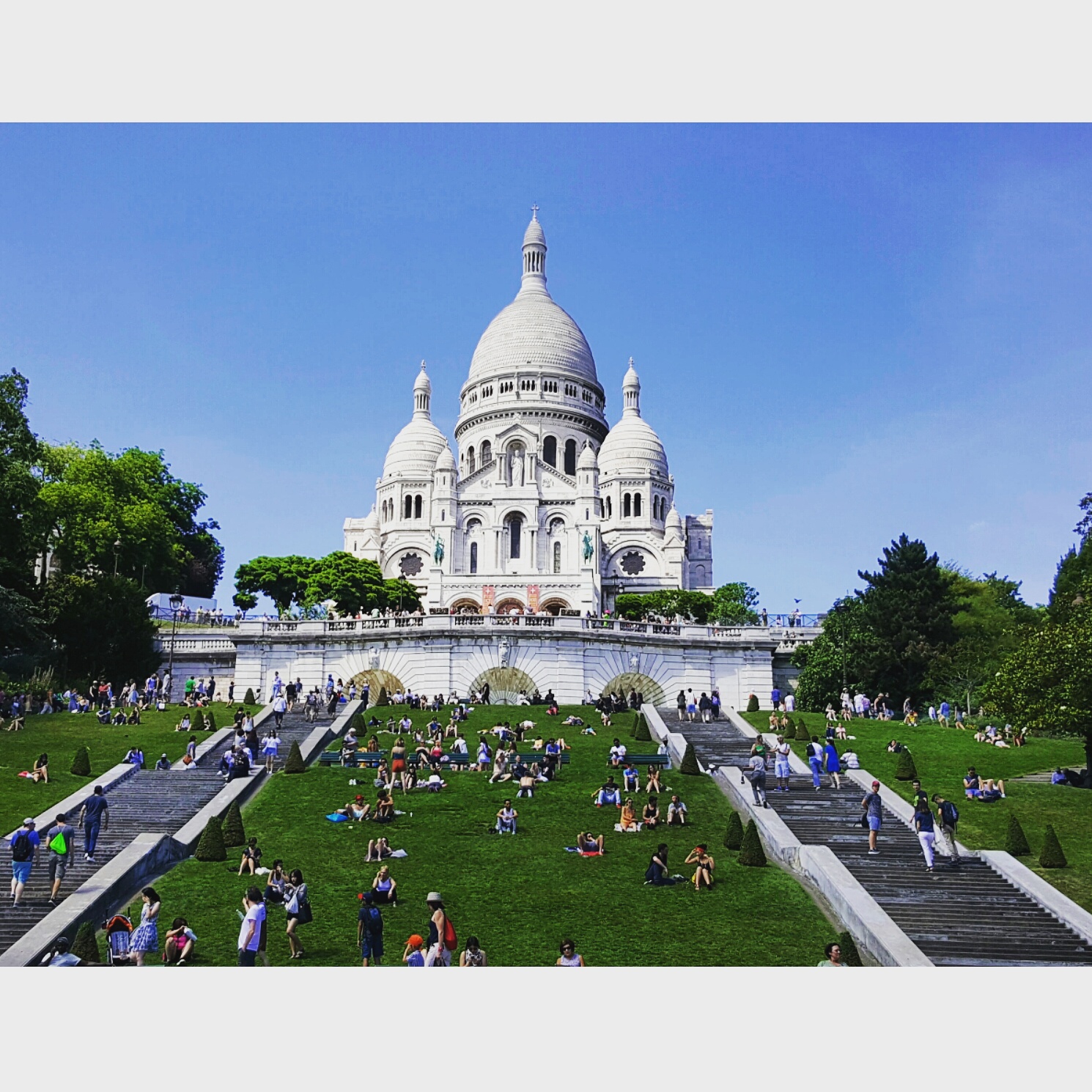 Sacré-Cœur, Paris

Sunday, July 10th: 

I say goodbye to Paris and head back to Almelo. It was a spectacular trip and I hope to see more of Europe very soon. 
  
I'd like to say thanks to Dudley for letting me be a part of his tour. Thanks to Carl for holding it down every show, and those times when he eventually stopped snoring when we shared a room. Thanks also goes out to Eric for rocking every performance and driving when no one else could/should. 
Until next time, 

Kasey "DTFB!" Williams
 
Well, I'm not sure about the whole Dudley Taft Football thingy, (how about DudHeads?). While Kasey was stumbling around these great cities, I reserved a villa on Lake Como in Italy for a week, where I was joined by my wife and three daughters and my father and step-mother. Anko and Helga came down to celebrate with me, as did Ralf and Kristin Reichen (the Tonehunter family) with their daughter Tarika as well. This made for a fantastic international birthday celebration for me!
The view from our villa, which sat on a hill just south of Varenna was breathtaking: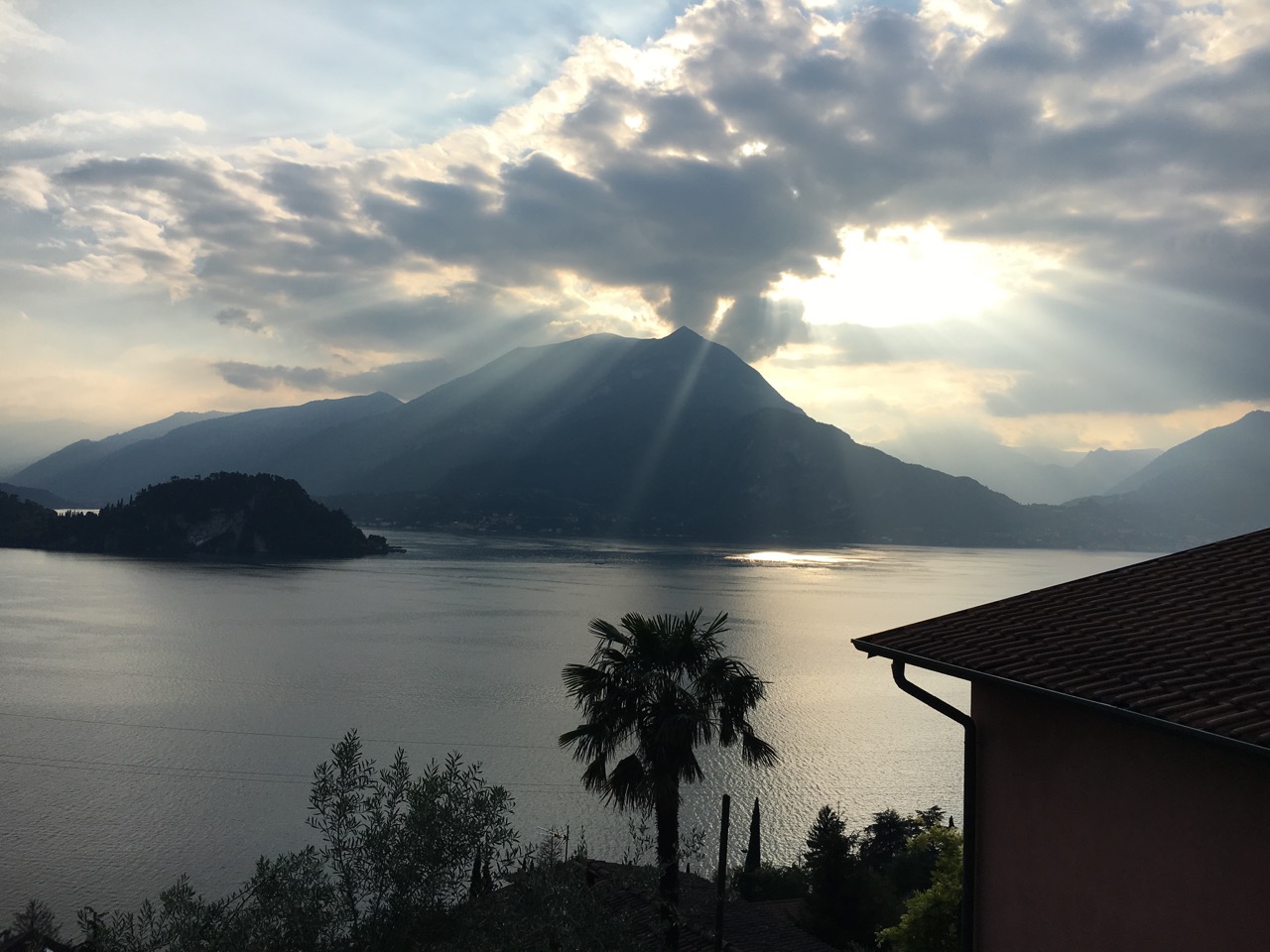 The view of Lake Como from our Villa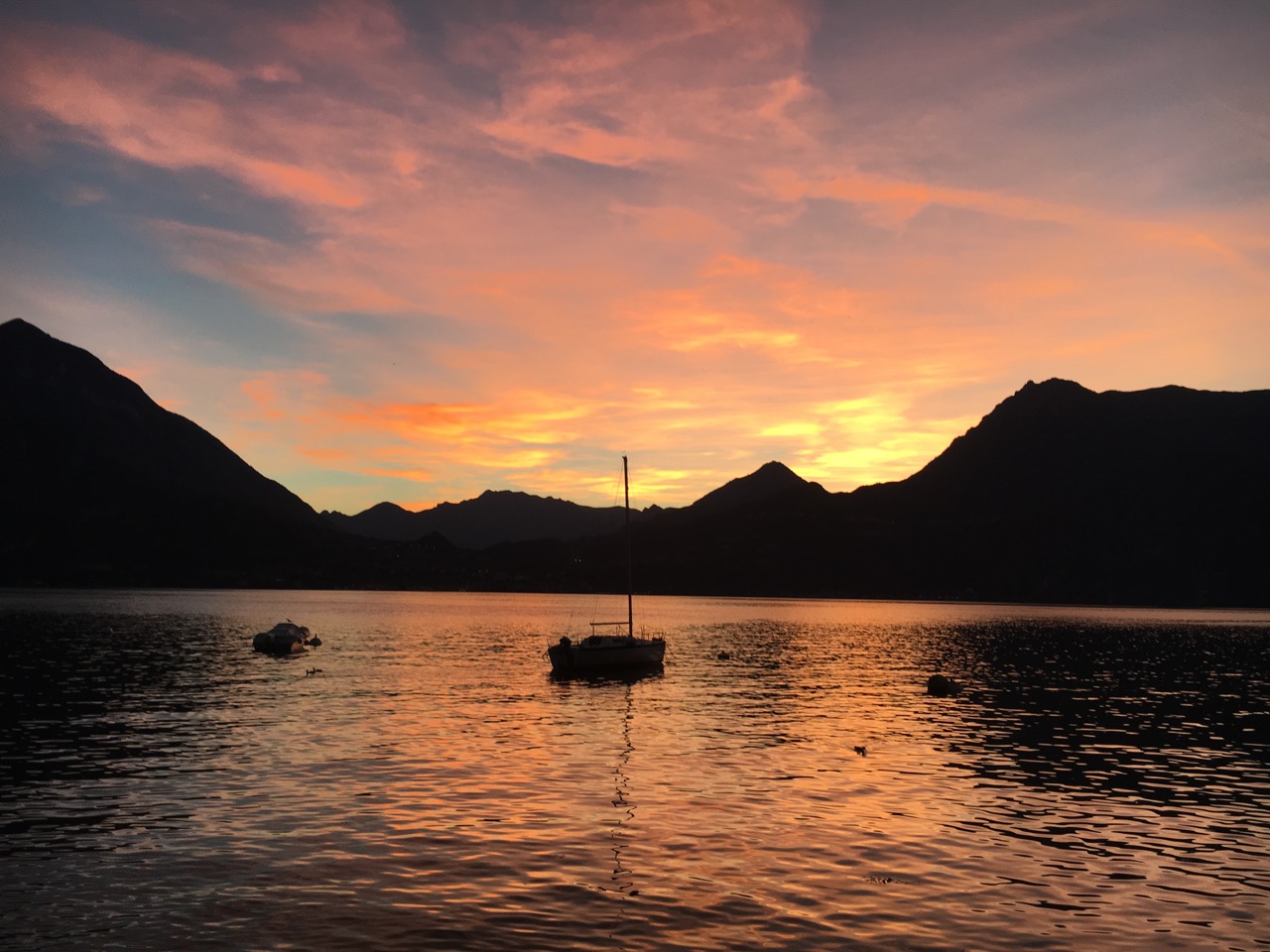 Sunset on Lake Como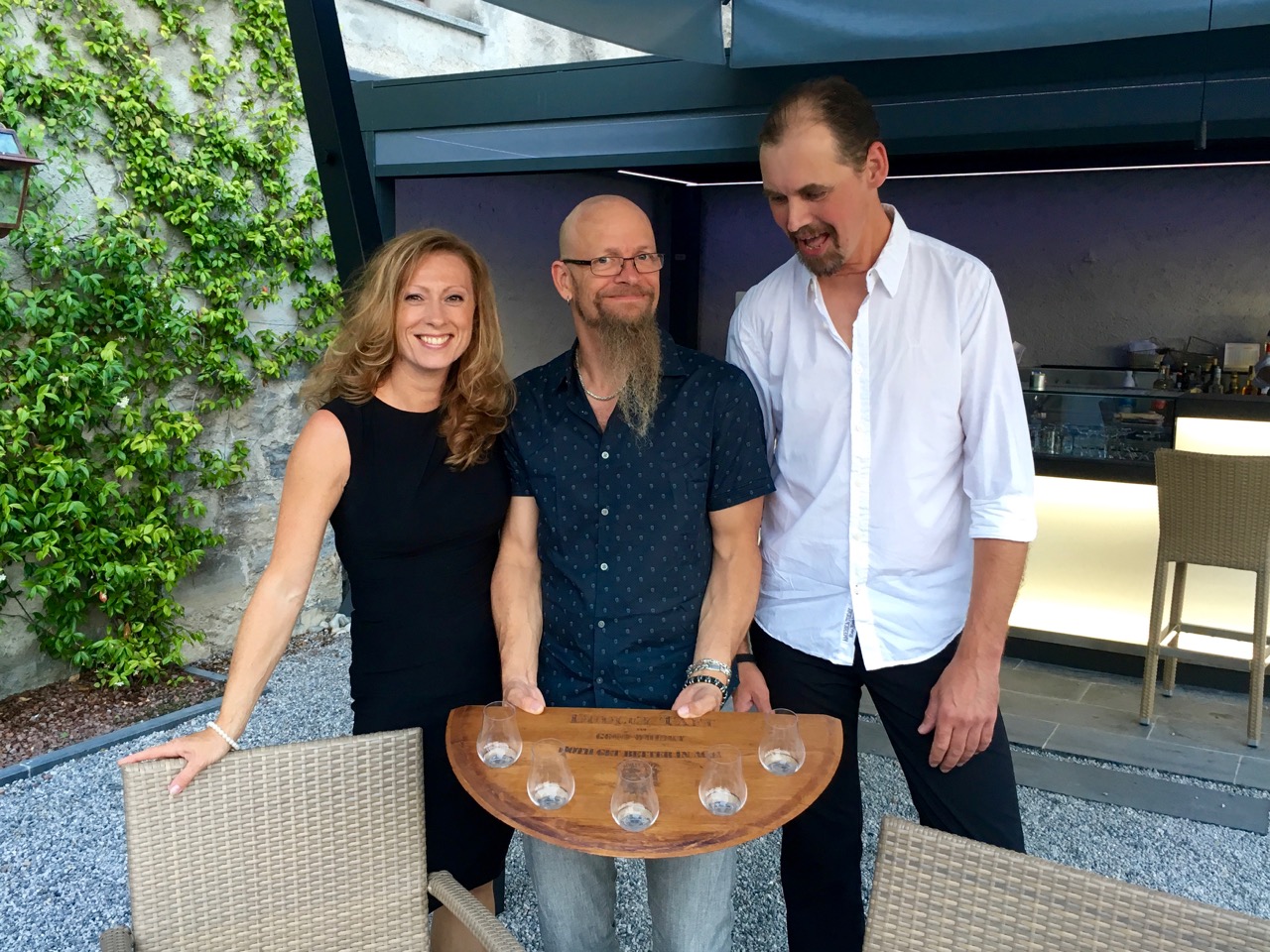 Birthday Gifts from Anko and Helga Lammers!

Panoramic Photo from the Castle above Varenna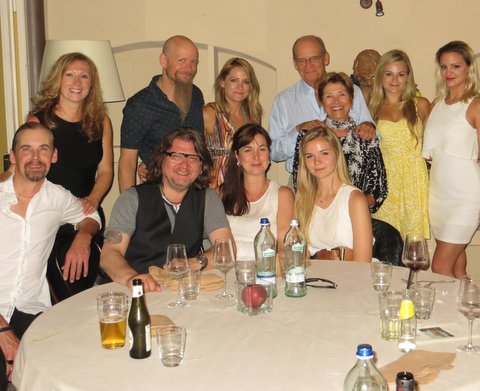 My Birthday Dinner
L to R: Anko and Helga Lammers, Ralf, Kristin and Tarika Reichen (seated)
Me and my wife Michelle, Dudley Taft Sr. and Tina Taft, Kaitlin Taft and Ashley Christensen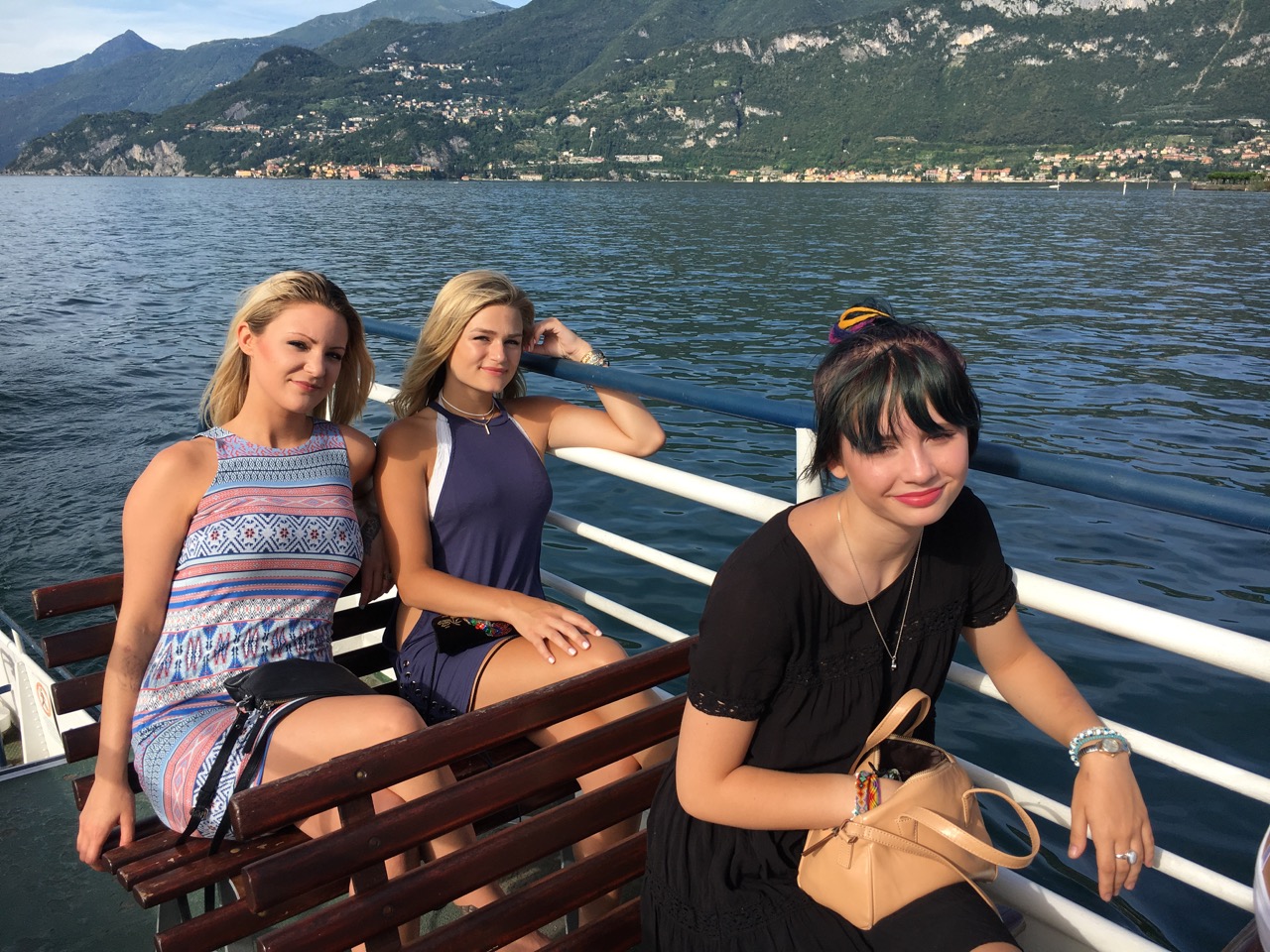 My daughters on the Ferry (L to R: Ashley, Kaitlin and Zoie)
The details of my week of are much too boring to read but were very pleasant! Lots of swimming, sightseeing, dining and dancing, eating and drinking! We added one extra night in Milan to the trip. Some call it the fashion capital of Europe, and we had fun walking around downtown and looking at all the fancy couture boutiques (and trying not to spend too much!)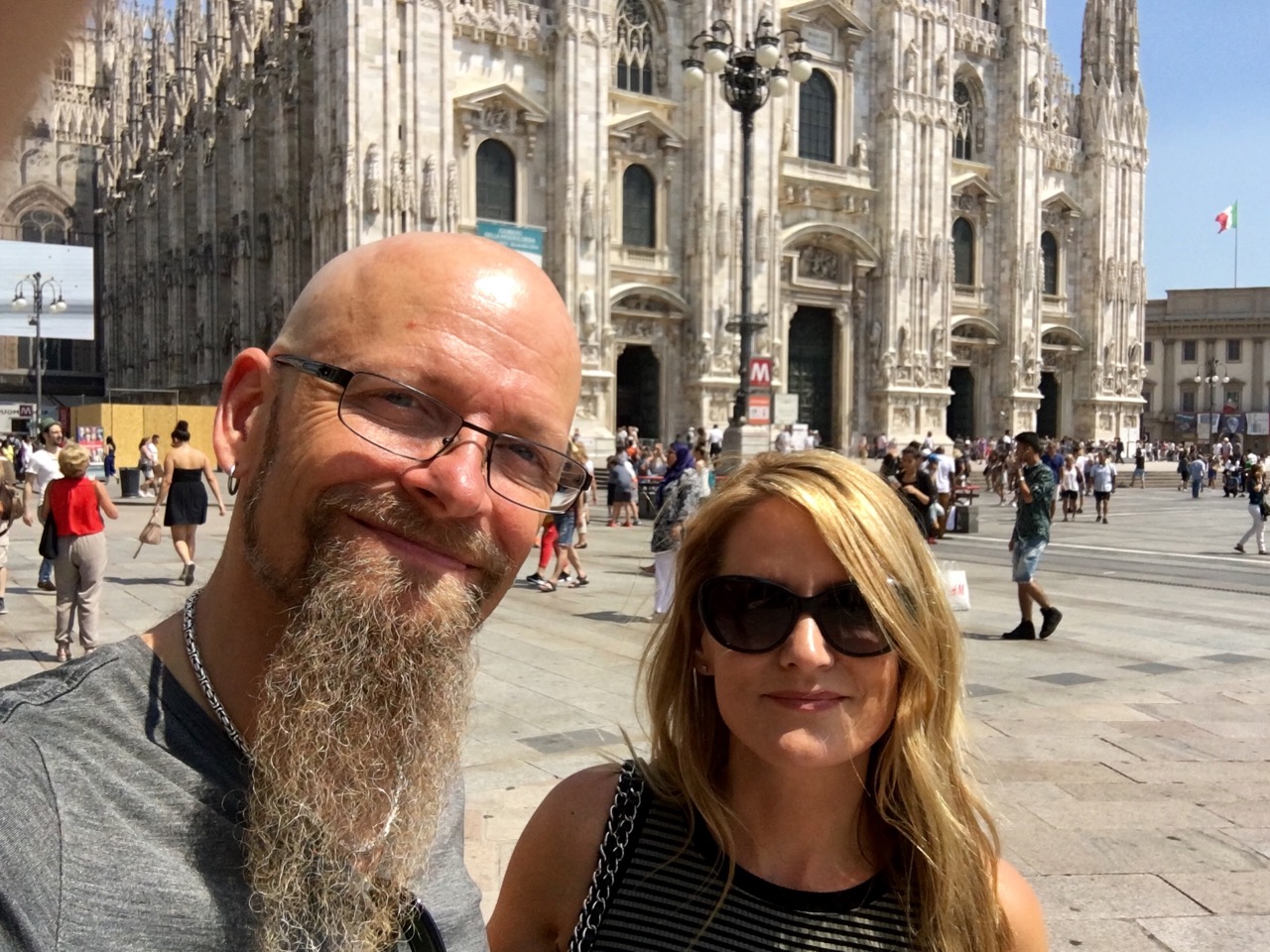 Me and Michelle in Milan
Now, let's check in with the other guys and see what they were up to. This next bit is from Carl:
So this tour came with and added bonus.  As if playing night after night overseas wasn't enough fun, we had a week off about midway through the tour.  We were able to cover a lot of miles and see a great deal of cool sites in a reasonably short time. Kasey was eager to set off on his own and explore so Eric and I travelled to Brugge, Belgium where we dived headfirst into the impressive beer culture there.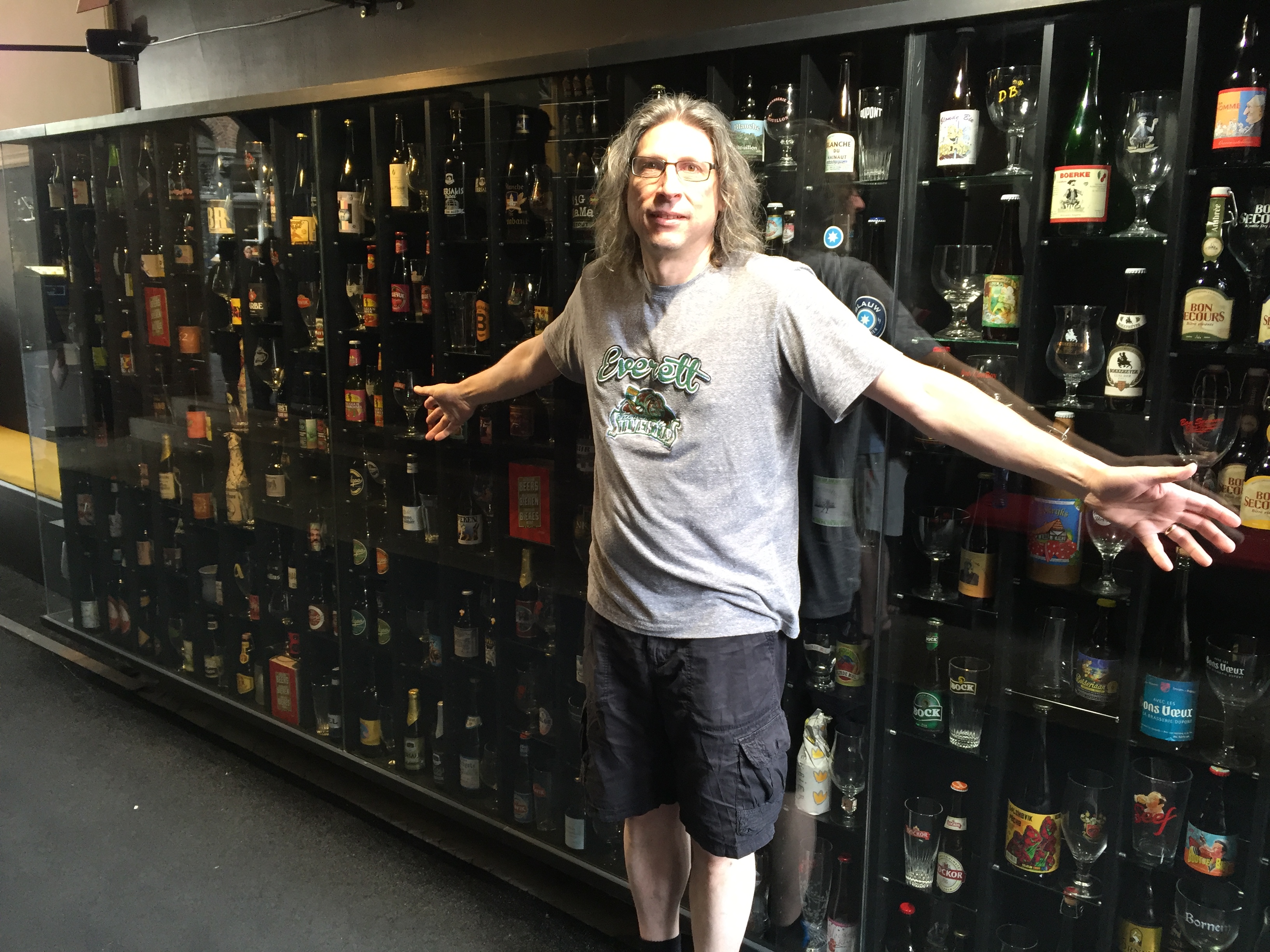 Carl Loves Beer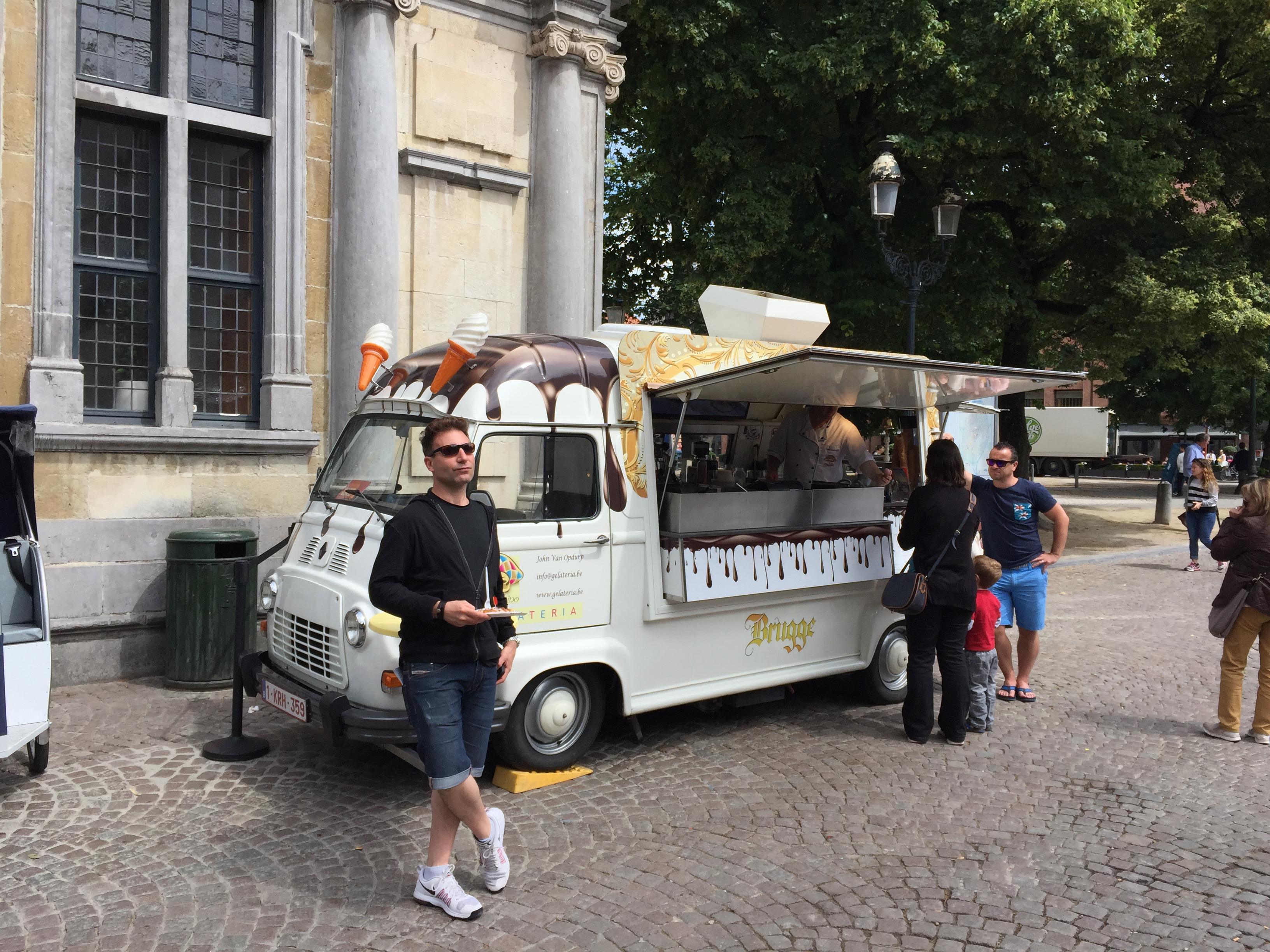 Eric Loves Waffles
The  first restaurant we stopped at offered 400 beers to choose from.  So, we stayed awhile!  A highlight came later at a bottle shop were we found what is often considered, "the world's best beer".  It is the Trappist Westvleteren 12.  We just had to take a bottle with us and we opened it at our next destination, Calais, on the Coast of France.  We stayed at a little AirB&B in town with a very entertaining host.  He even made us cake.  From there we thought we'd better make the 1 ½ hour ferry crossing to England and see the Cliffs of Dover, much to the dismay of nearly everyone we told!  The British border agent thought we were nuts. He informed us that if we were going just to see the cliffs that we were going to be underwhelmed!  He was wrong.  We loved it.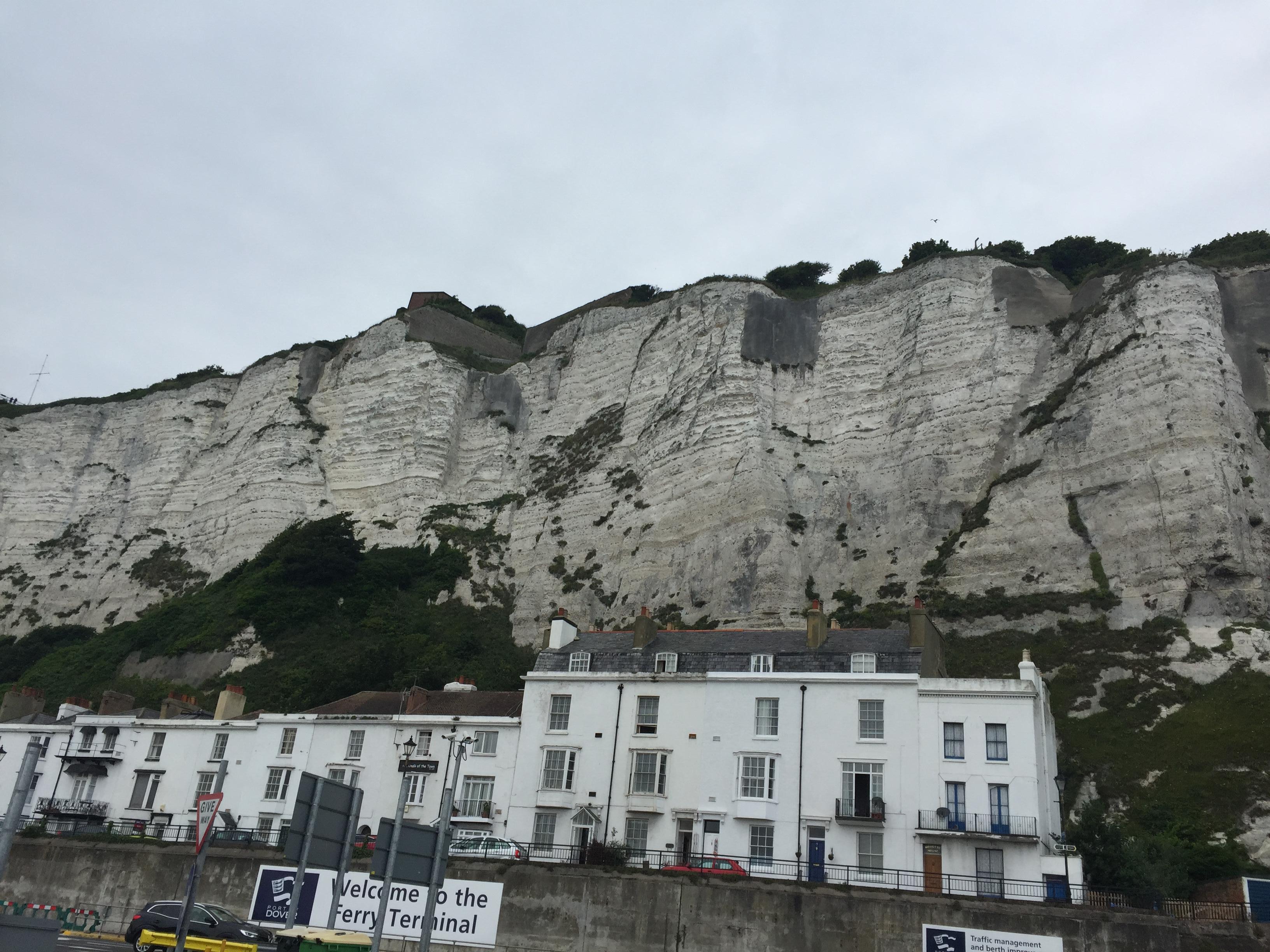 Cliffs of Dover
 
We returned after a fun afternoon of walking around Dover and spent one more night in Calais.  The next day we began our journey back to our European home, Vrizenveen, NL.  We had a few more nights to hang there with Anko and Helga before the rest of the band returned.  Definitely a time we will never forget!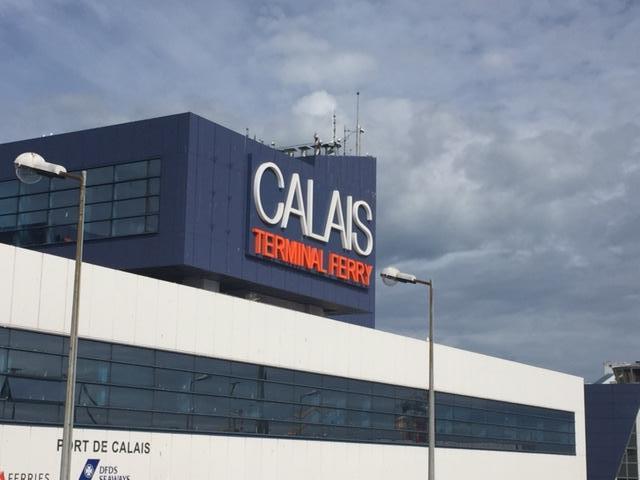 Calais...

NEXT UP:

The Bikers of Ommen and a million Acoustic Guitars!