European Tour Blog 2016 Part 1 
  
It was a great time of year to play my 6th European tour! We had the best weather of any of these tours by far. Most of northern Europe where we play (Netherlands, Germany and Poland) is much further north than the American/Canadian boarder. Rome is about parallel with New York City, and Gdansk Poland is parallel with… well, there are no major cities that far north, but let's say a few hundred miles north of Edmonton, Alberta. The point being, the weather is usually much cooler than what we are used to here in the US. So playing in June and July was fantastic because the temperatures averaged about 75º - 80º, and the sun was out! 
  
The Europeans love music festivals, and the summer is full of them. Most of the blues society venues are closed for the summer, so we ended up playing a few fantastic outdoor festivals. 
  
Our lineup for this tour had Carl Martin returning for his fourth tour with us on drums, Eric Robert on keyboards for his third, and since John Kessler could not join us Kasey Williams from Cincinnati played bass on his first trip across the pond. (Kasey's unique first impressions to come.)
  
As usual, I arrived first in Cologne, Germany to pick up much of the equipment that I keep at Ralf Reichen's Tonehunter shop. He makes the best amplifiers and overdrive pedals! He also let's me use his 1977 Tokai Les Paul, which is an amazing guitar. (One of the best "Les Pauls" I have ever played.) He is nice enough to let me keep our merchandise, powered monitors, cables and accessories at his place (oh yeah, and one of my hats!). After removing the back seat from the Mercedes Vito and loading up the van with the gear, I picked up Kasey at the Cologne airport the next morning, June 15th. 
  
It was fun to see Kasey's reaction to all things European since it was his first trip. After 5 tours, I was getting pretty comfortable with moving around over there. This blog will have many of his observations, so keep reading! 
  
We always stop at the big music store in Cologne (called Music Store, haha) to get equipment we need for the shows, and we were out of gaffer tape and I thought it would be cool to get a few of those small LED lights to light up our stage setup in the smaller venues. Music Store is a huge place with 5 floors of stuff. They do a lot of internet business, but really have their wares dialed in. We ended up getting 4 LED lights. They are small and sit on the floor or on top of a speaker, and can really help light up some of the smaller club stages.
  
We drove to Vriezenveen (pronounced Free-zen-vein, and roll your r's…) in the Dutch countryside where we stay with Anko and Helga Lammers. Anko is a drummer and is nice enough to let us use his kit for these tours. He also has a small flat above his garage where we stay on days off. I call this place Castle Lammers, or our European HQ. Anko and Helga make us feel very welcome there, and always have tons of food, beer and whiskey ready to go. Every year we stop at the store and get them a couple bottles of rare whiskey to add to their formidable collection.
  
Later that day I drove into Almelo, a slightly bigger town a few klicks down the road to pick up Carl and Eric at the train station. 
  
If you have read these blogs before, you know that we have a tradition of eating our first dinner together at the Shamrock restaurant in Almelo after a quick run-through of the songs. Luckily, everyone did their homework and practice went well. I wanted to make sure we all were well fed and rested for the next day's marathon drive into Poland. They remember us there and think it's funny that we like Almelo. Well, it's hard not to; it is a small town and you can get everything you need right in the town center. We have eaten at almost all of the restaurants there, and have gotten to know a few of the locals.
  
Not wanting to kill ourselves on our first day of driving, we drove about 480 miles (771 kilometers) to Legnica, Poland and stayed in a decent hotel. Talking with the staff, we realized that we in the TV commercials for a festival we were playing that weekend in Nowa Deba… pretty cool!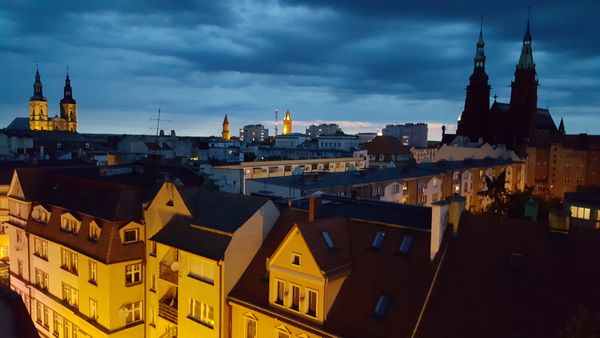 Legnica, Poland from our hotels' rooftop bar
The world cup soccer championship games were happening at this time, and the hotel bar was full with people watching the game on a huge screen. We tasted (uh, drank) some vodka and went to bed early, but were woken up by loud singing at about 1 am after the game... the Europeans certainly take their soccer (football) very seriously.

The next morning we headed east to the small town of Bochnia where we were to play our first gig in a theatre we played the year before. We stopped to get gas mid-morning, and Carl topped off the tank. After driving about 50 kilometers, the van suddenly lost power and a red 'safety' light came on! Uh oh. When I rented the van, the lady at the Enterprise rental desk told me to let them know if I planned to leave Germany. Well, I completely forgot about that until this happened. I called the number she gave me and said that we planned to drive to Poland that day. The guy on the other end of the line said "Oh no, you cannot do that, this is a big problem. Come back in and we will give you a Ford van that you can drive there." Apparently they have had some issues with Mercedes getting stolen outside of Germany. "Oh, ok. We will just stay here in Germany" I lied. So we had better figure out what's wrong with the van and fix it on our own.

We managed to limp the van to the venue, and checked all the fluids. But nothing looked unusual. Also, it only had about 3,000 kilometers on it so one would think it wouldn't break down.

Luckily, the drummer for the opening band was a car nut. He drove a new Camaro, and liked to burn rubber everywhere. We described the problem to him and he immediately determined that Carl put gasoline in our diesel van. "But the pump handle was green!" Carl said. In the US, diesel pump handles are green, but in Europe they are black! Oops. So the drummer guy, Wojciech (voy-check), arranged for the van to be serviced while we did sound check, which was lucky because it was about 4:15 on a Friday! The service guys picked up the van, removed the fuel tank, drained it, flushed the fuel system, replaced the fuel filter, re-assembled it and put in a 1/4 tank of diesel. And (pun intended) drumroll please... it cost us 380 złoty, which is about $75 <whew>. We called Carl "Captain Diesel" for a few days...

It was great to see the Lekki family, who arranged our show in Bochnia.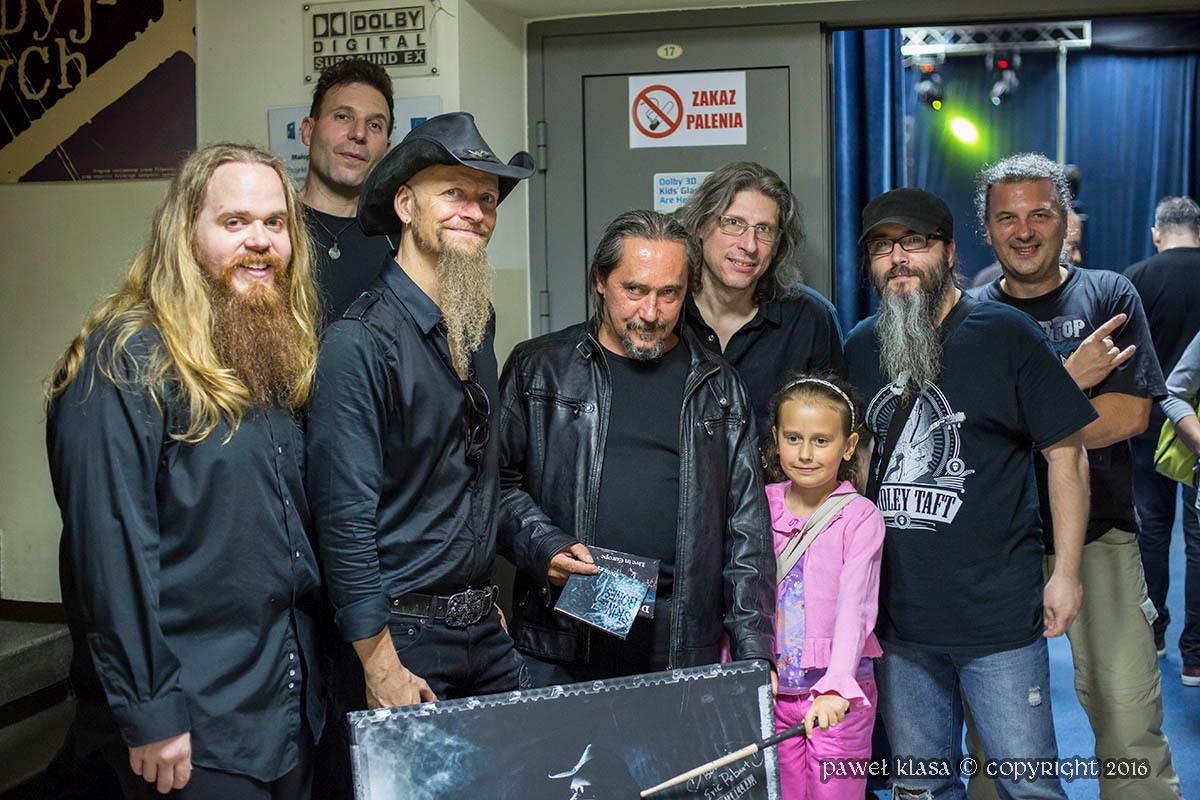 At the Kino Regis in Bochnia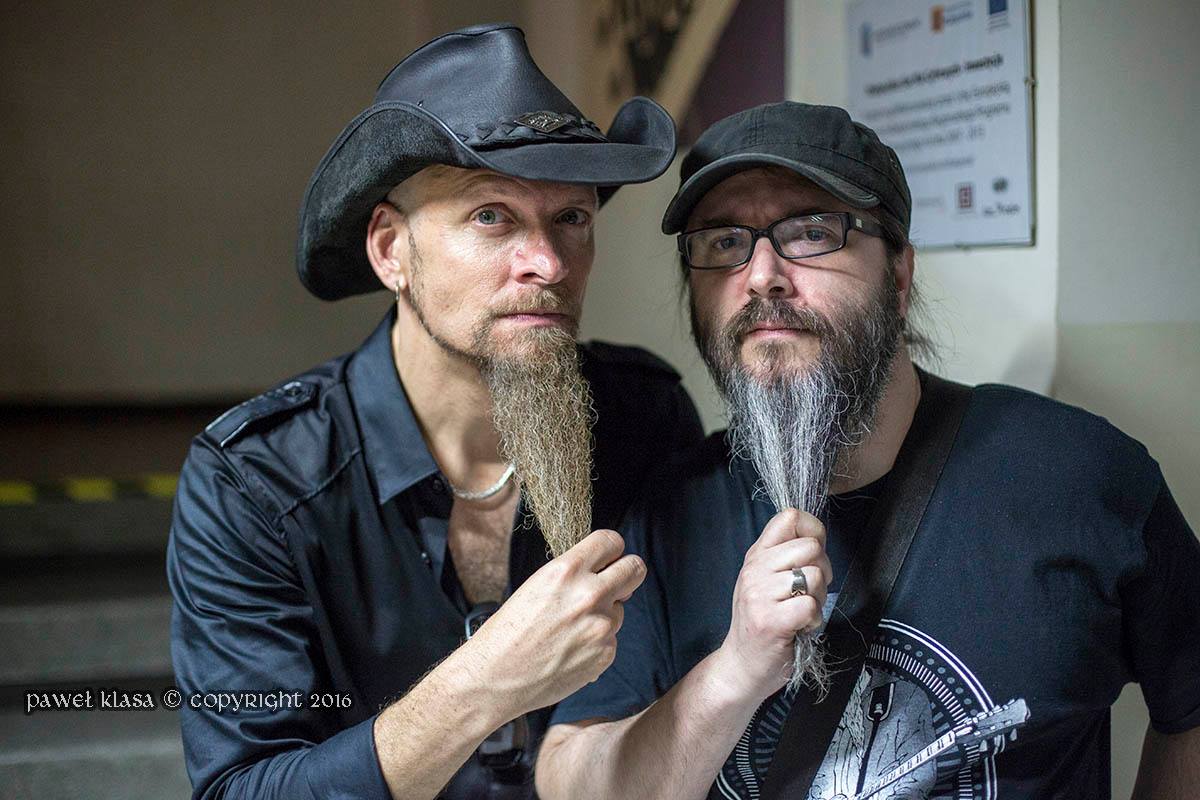 Dudley & Piotr Lekki: fellow Beardsmen

That night we all went back to the hotel and had a late night meal. As a punitive measure, we volunteered Captain Diesel to try the raw steak!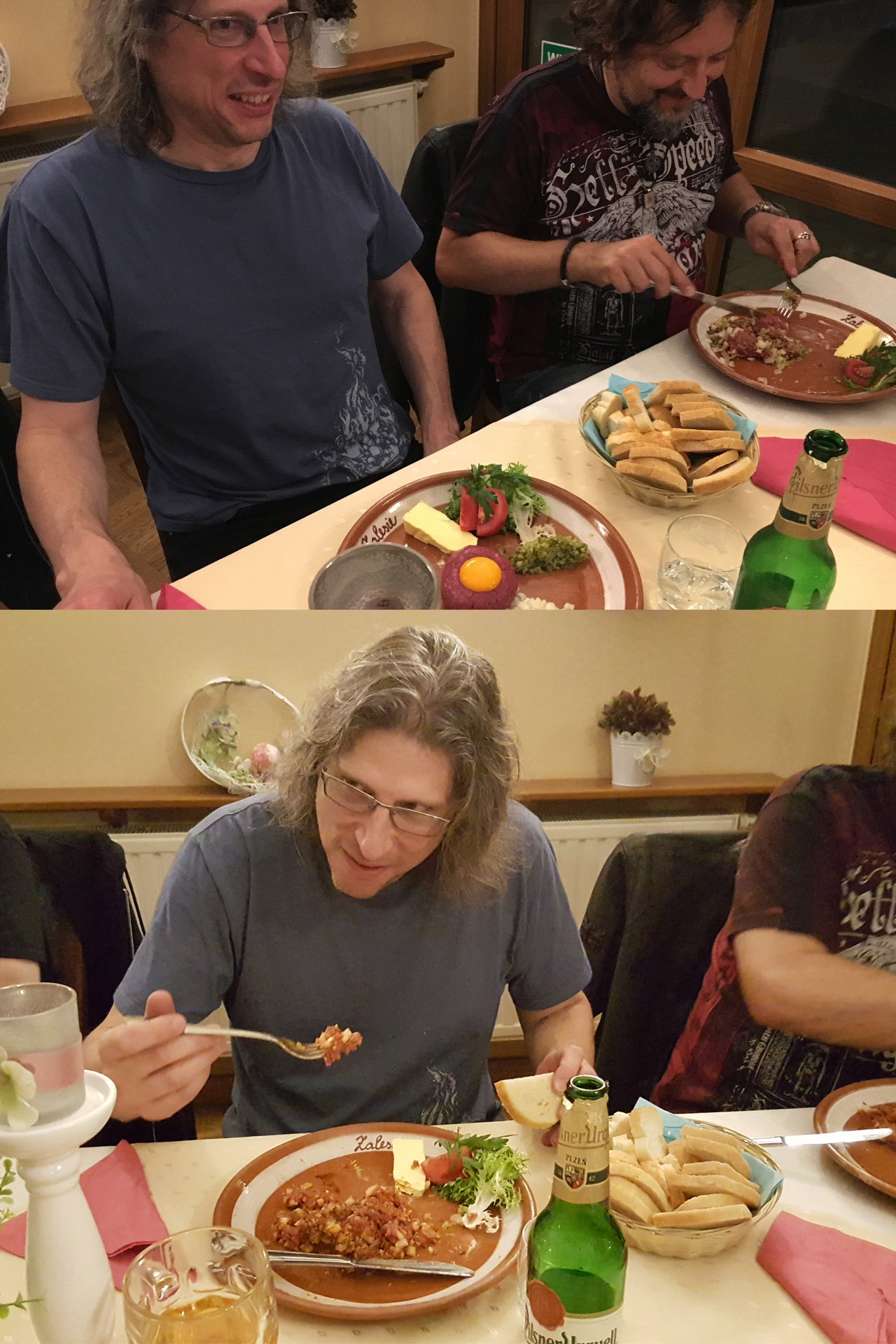 Yummy! Steak Tartar
The next morning we were off to a city we had trouble pronouncing: Przeworsk. Our good friend Victor Czura (who runs the fantastic Satyr Blues Festival) helped us get this gig headlining the Przeworsk Blues Festival. (He is responsible for just about ALL of our shows in Poland so far.) We had an enthusiastic crowd and a big stage to work. They all treated us very well there, including the usual after-gig meal and this time they brought out the frozen vodka!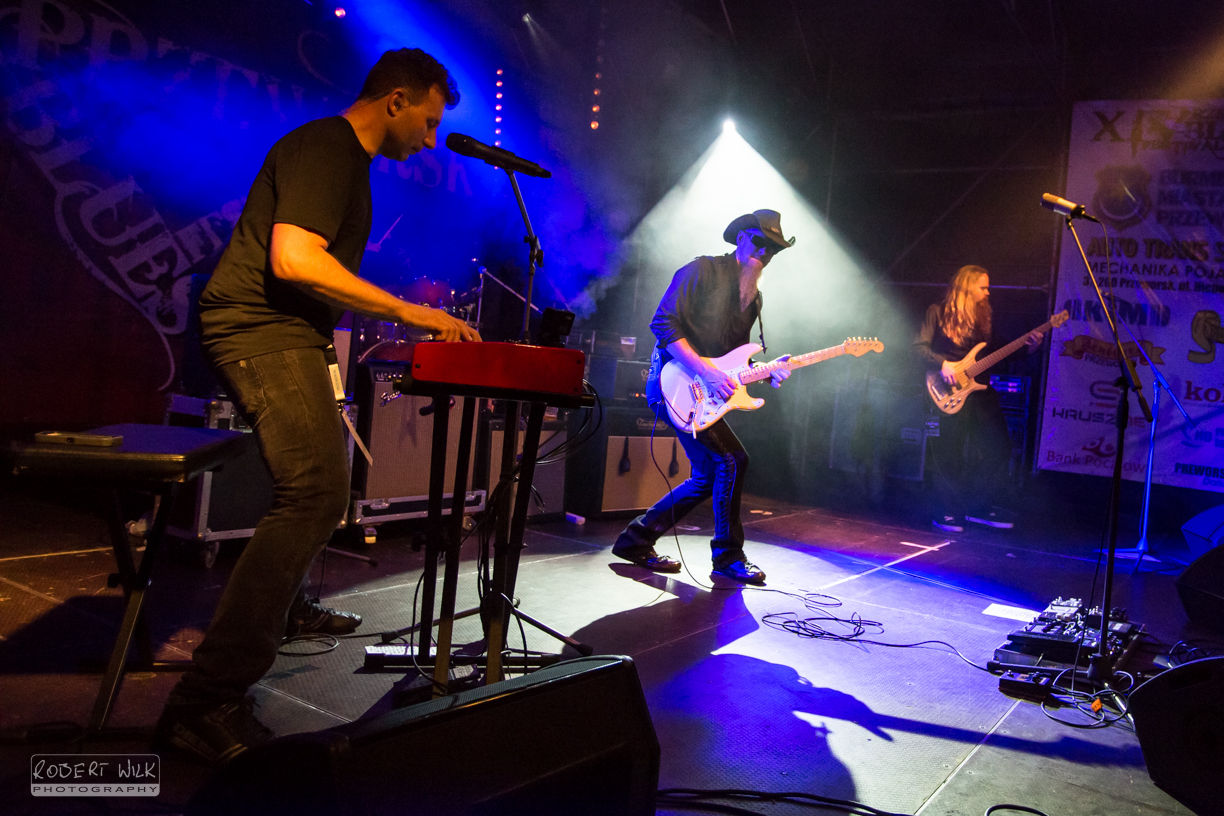 On stage at the Przeworsk Blues Festival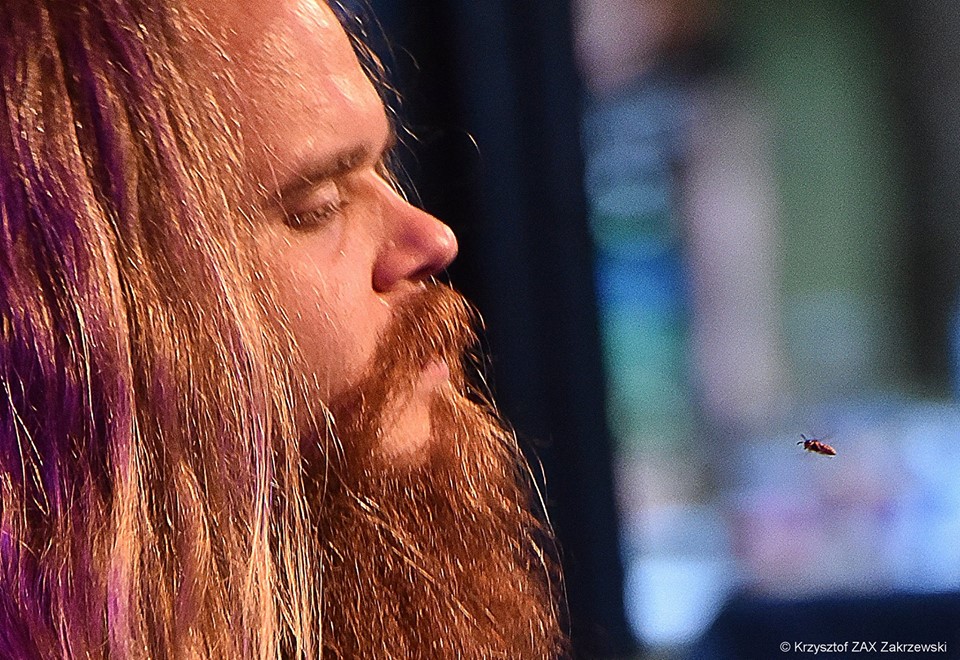 Kasey Stares Down A Bee Onstage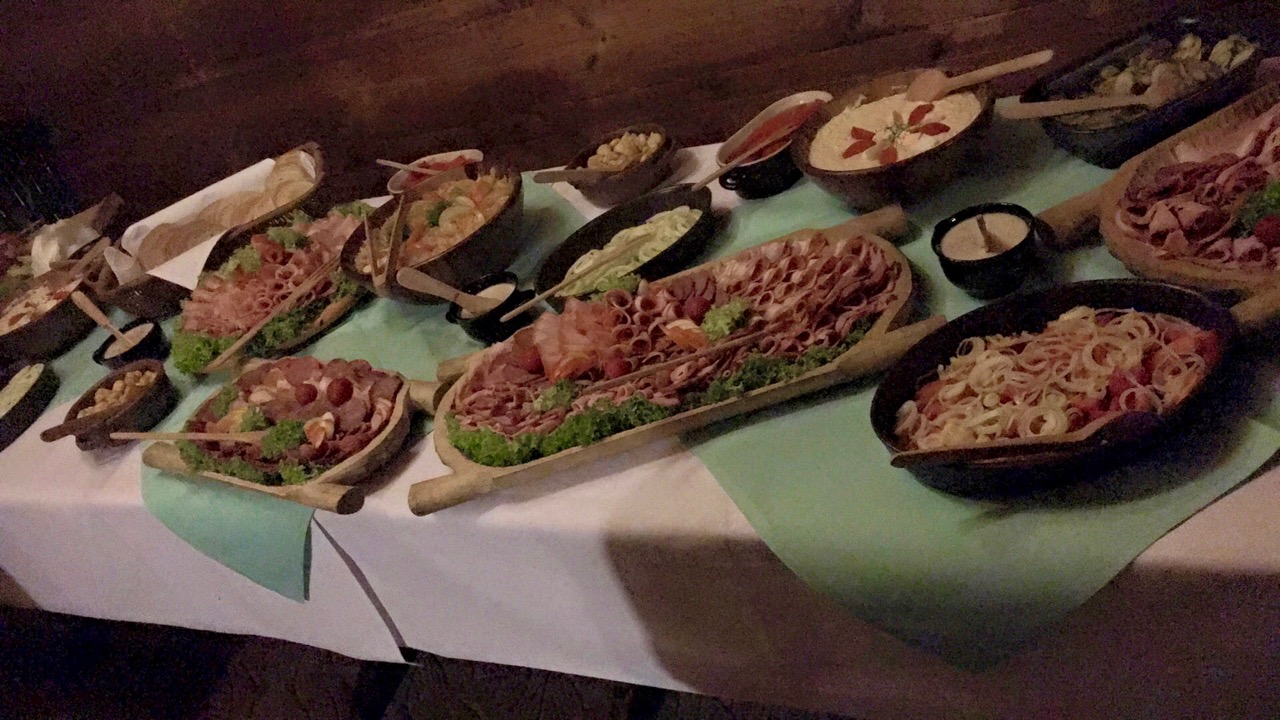 Post-Gig Polish Spread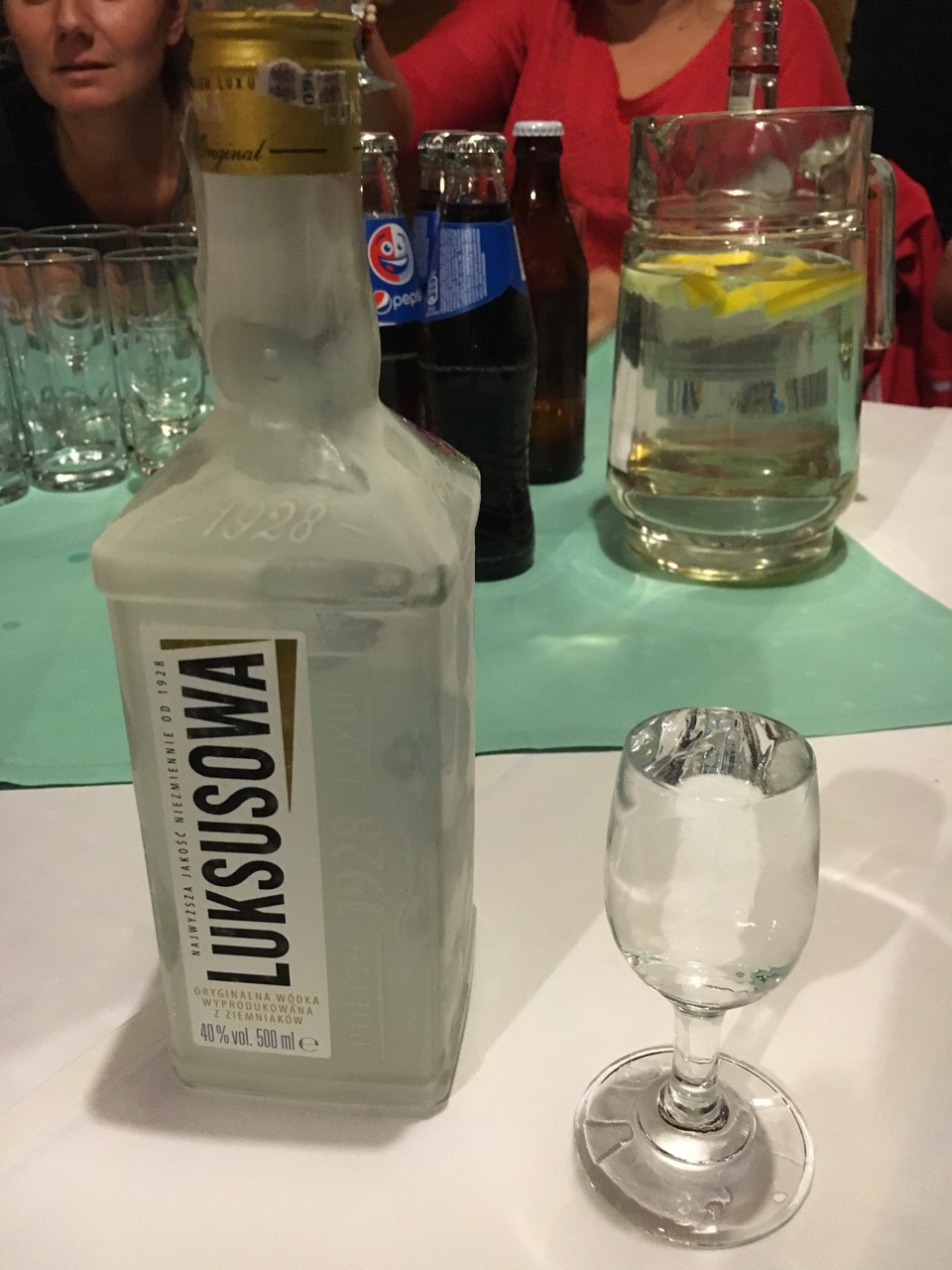 Frozen Vodka!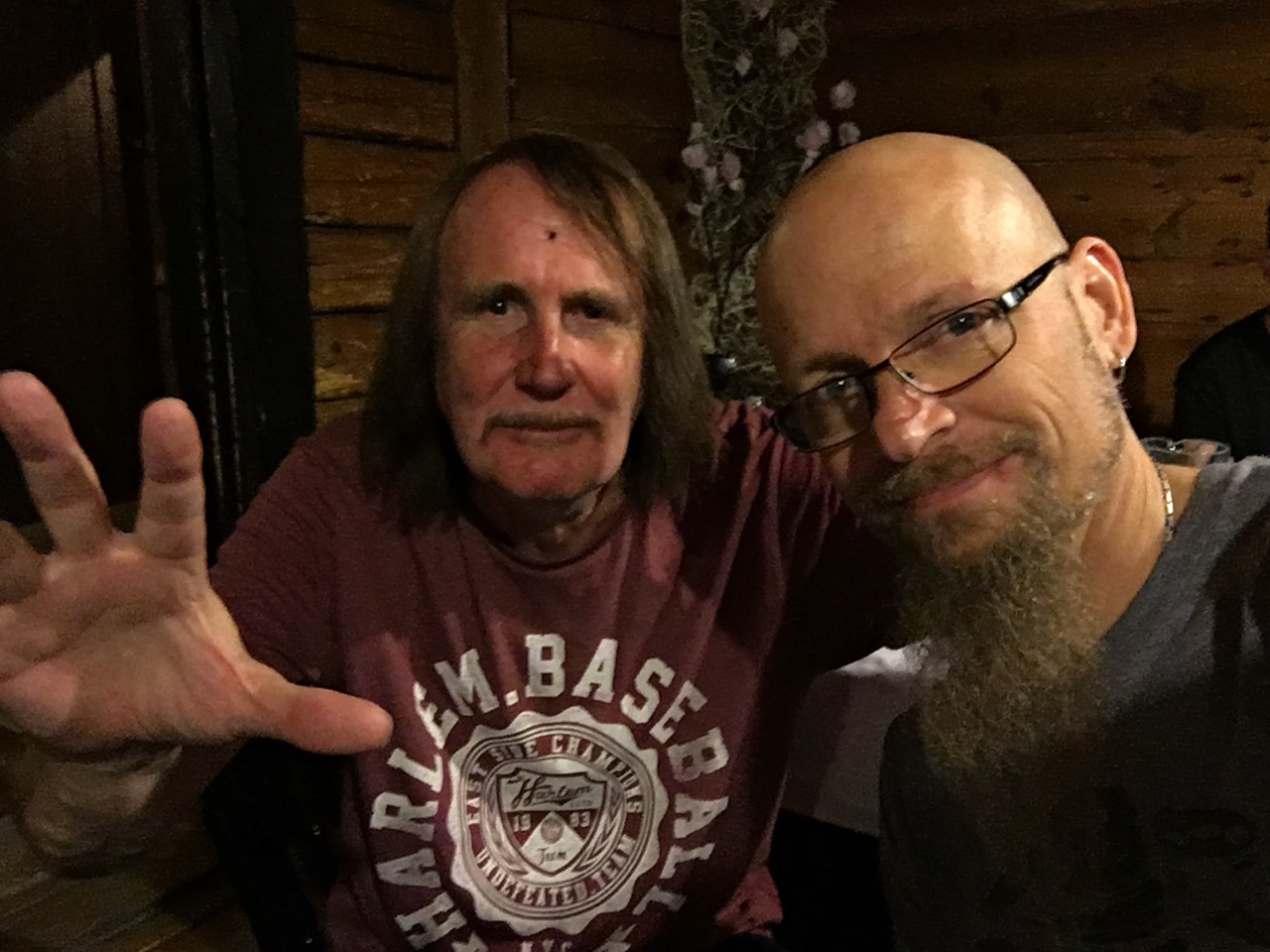 This guy - Peter Bonzo Radványi - drank more vodka than I have ever seen anyone drink, and still played fantastic slide guitar!

By the way, here's a couple of videos from that show if you are interested:


"Mojo Woman"

"Meet Me In The Morning"
 
Sampling some of the vodka sure was fun; but I made sure to severely limit the quantity! We had a show the next day and had to be in good condition. This reminds me to emphasize this to you dear reader, that when we roll into town to do a gig, our friends and fans have been looking forward to the show as a night to really cut loose. They treat it like a special occasion and party down! Well, that's tough for a touring band because we treat the gigs more like athletes- we need to be in shape and stay in shape. We can't go crazy every night or we would be toast in just a few days. So it is tough to be tempted with massive amounts of food and beer and booze. Moderation is the key to success! Hahaha.

Sunday shows usually have an early start time, but this festival was an exception. We had a short drive- about 1:45, and were able to check into the hotel and rest a bit before we headed for the stage. The festival was called Militariada, and celebrated military efforts of the Polish army from World War II and earlier. There were tanks, helmets, swords and historical performances. The bands that played were doing cover songs, which isn't all that surprising except that the 'biggest' band in Poland is famous for playing....covers! They opened up with a Whitesnake song and it was all downhill from there, IMHO. Somehow that just seems weird to me. Anyway, the show was exciting because it was the biggest crowd that I have ever played to as the lead singer of a band. The stage was huge and the crowd was kept about 25 feet away, so it really felt like we were playing AT the audience. It was a bit more work, but gratifying nonetheless. 

We all had fun walking around the fairgrounds before our set. Take a look: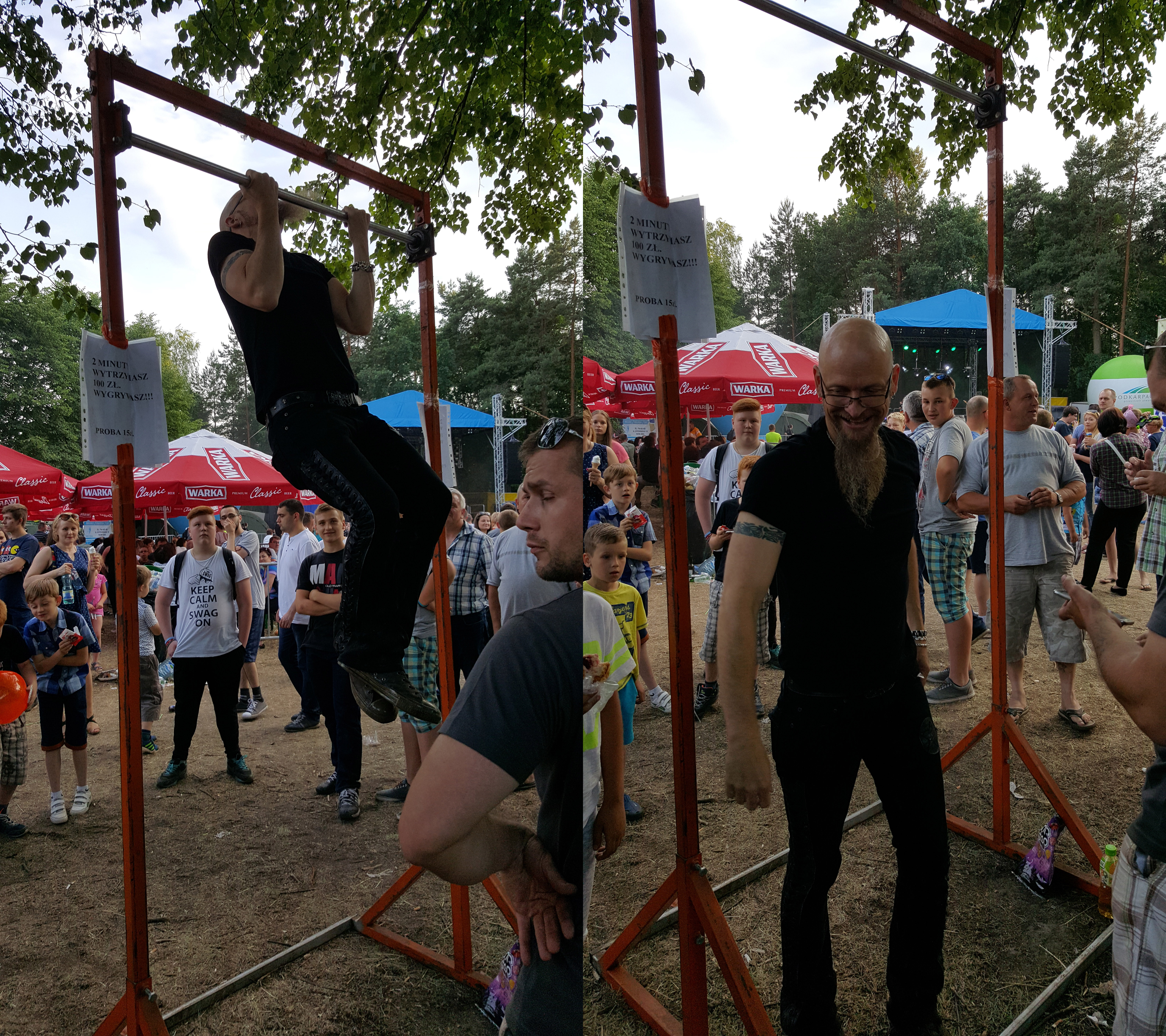 A few pullups before the show!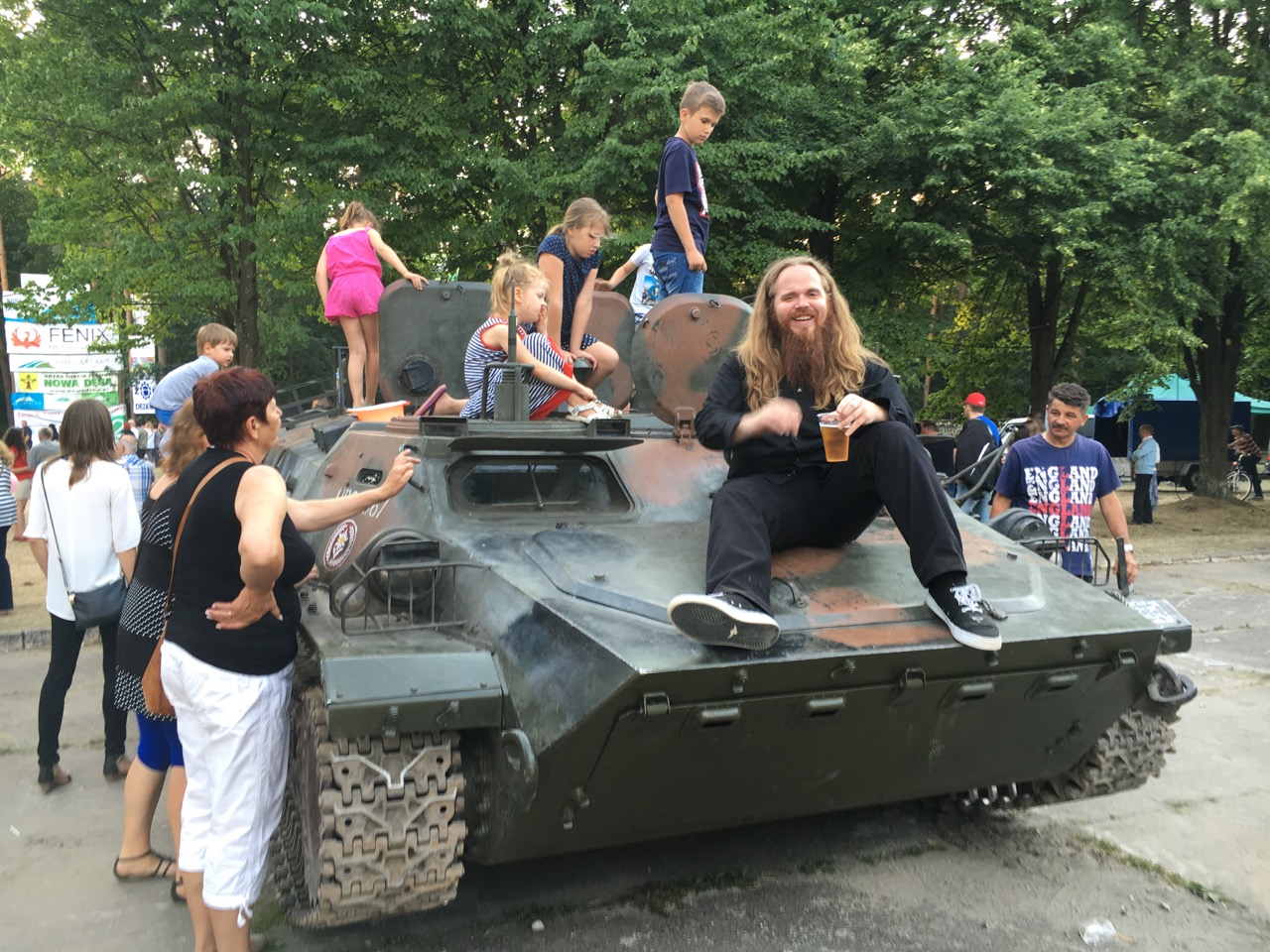 OK Kasey, you're scaring the kids!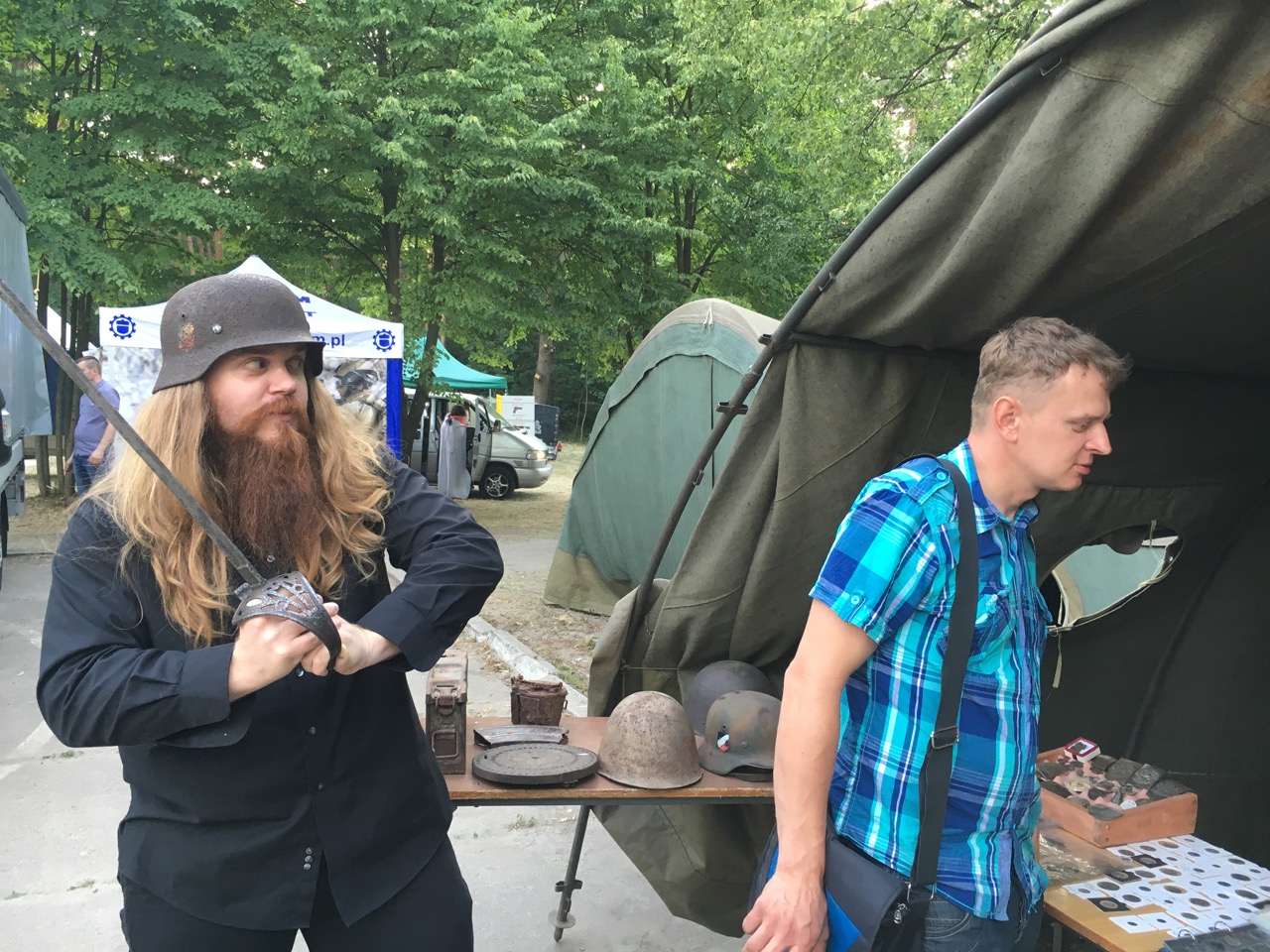 OK, Kasey now you're scaring ME!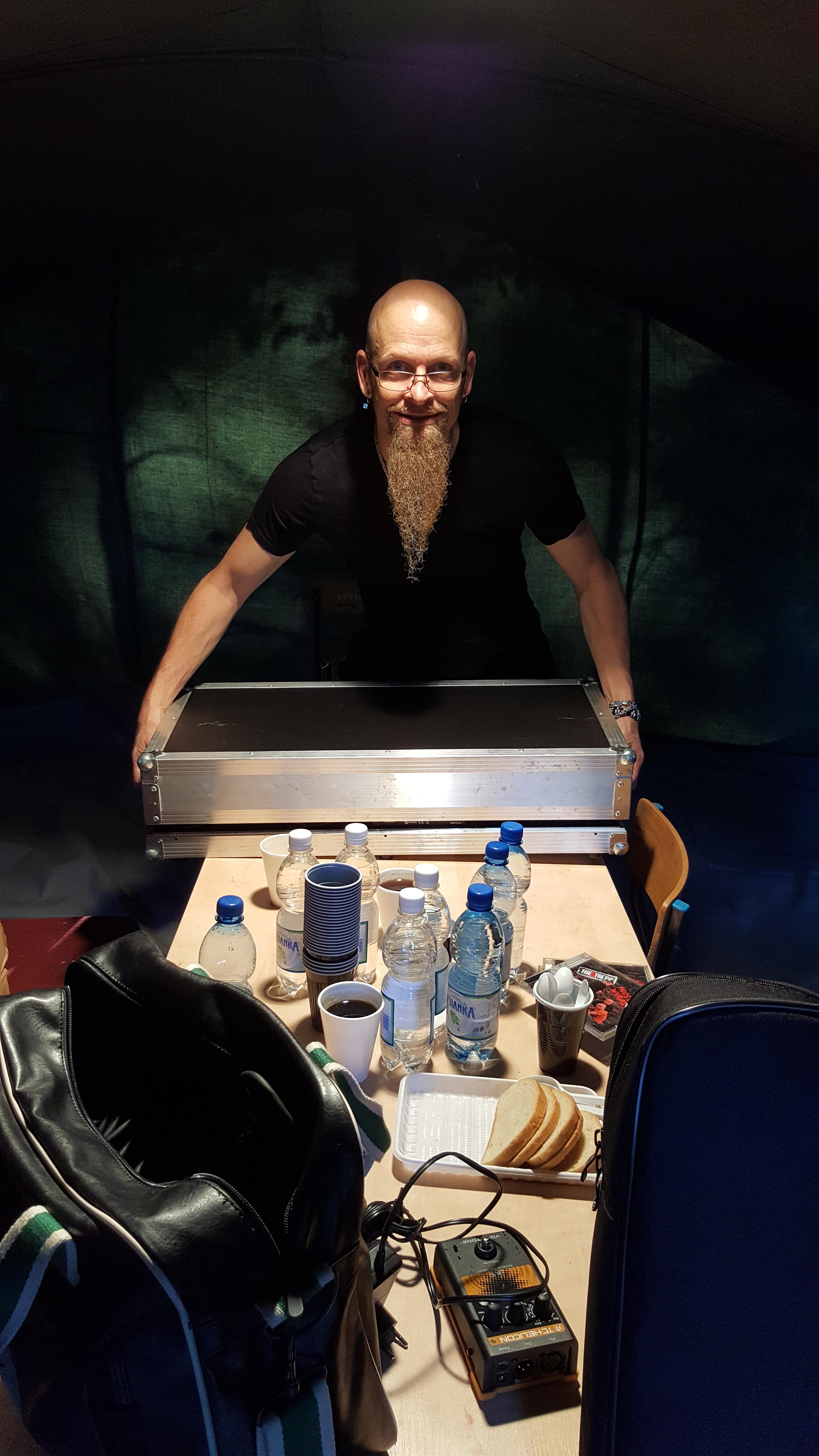 What could be in this box?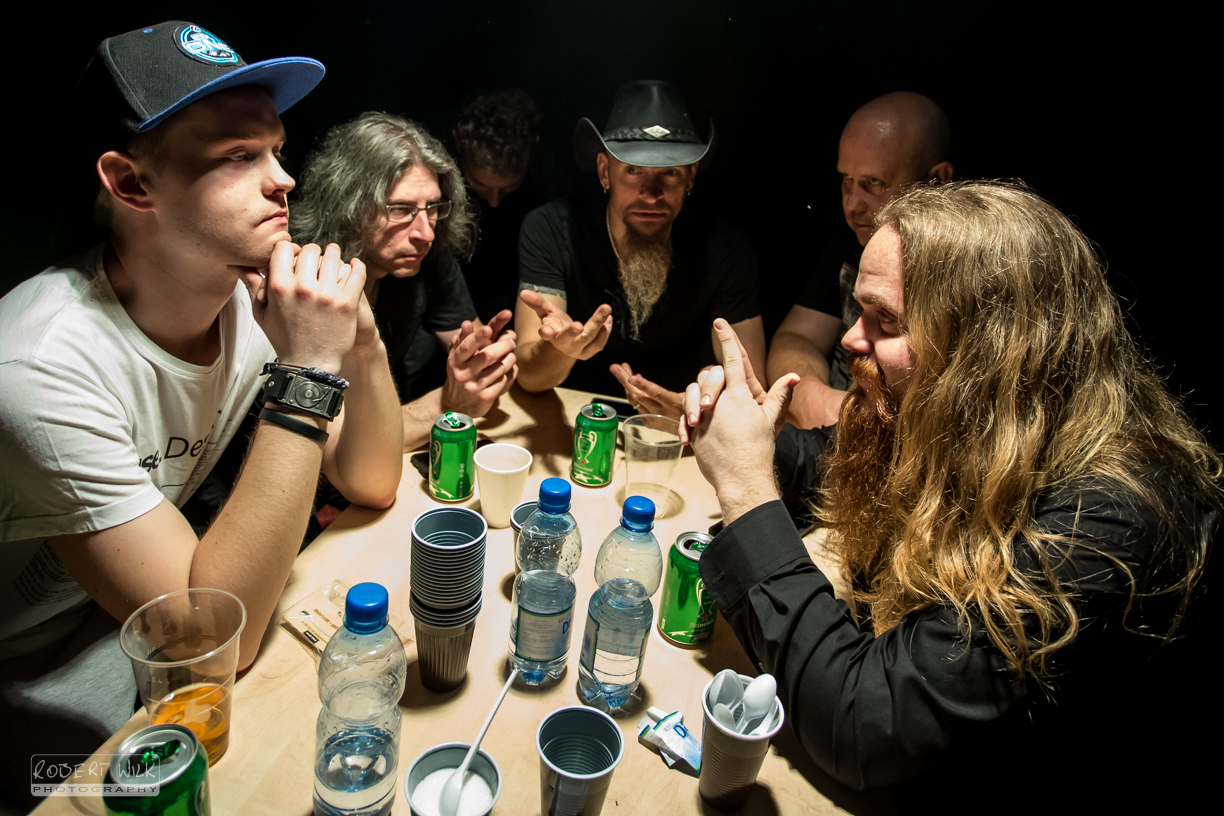 Meeting of the Council in the backstage tent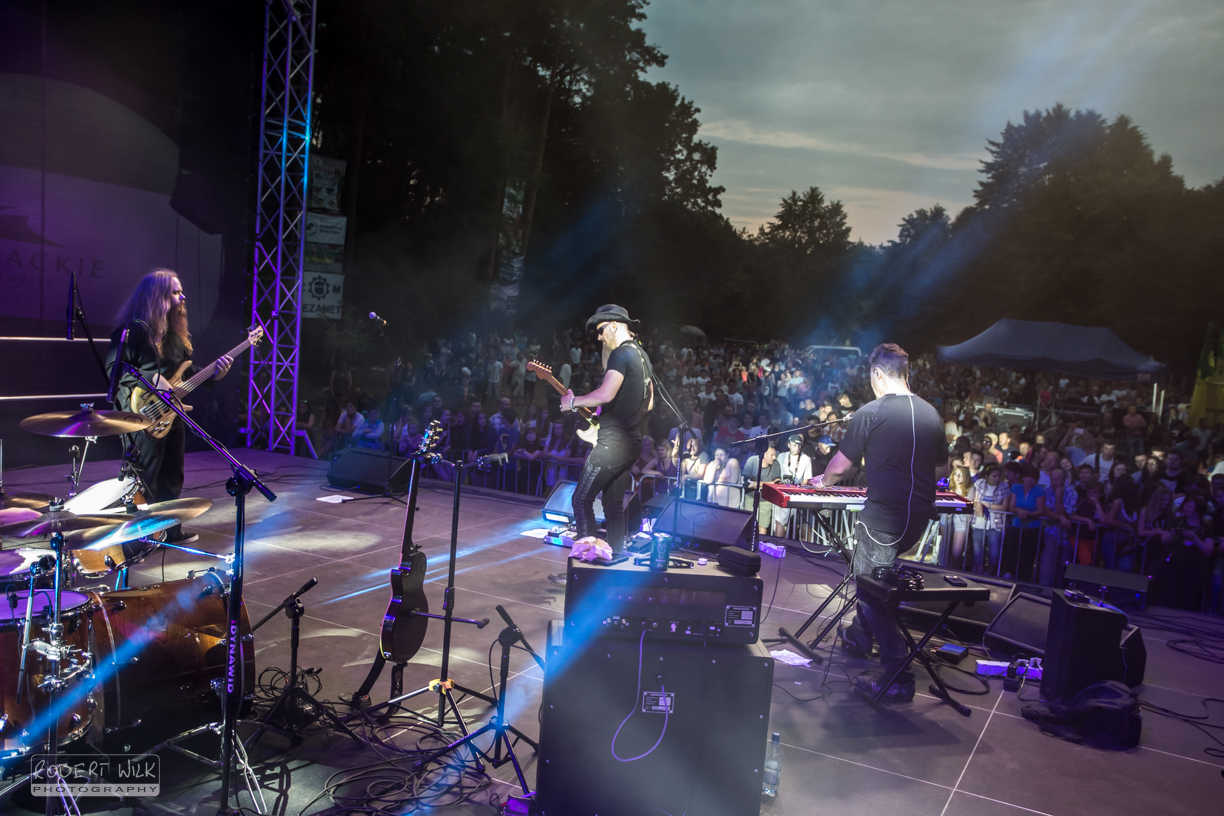 Big crowd at the Militariada Festival!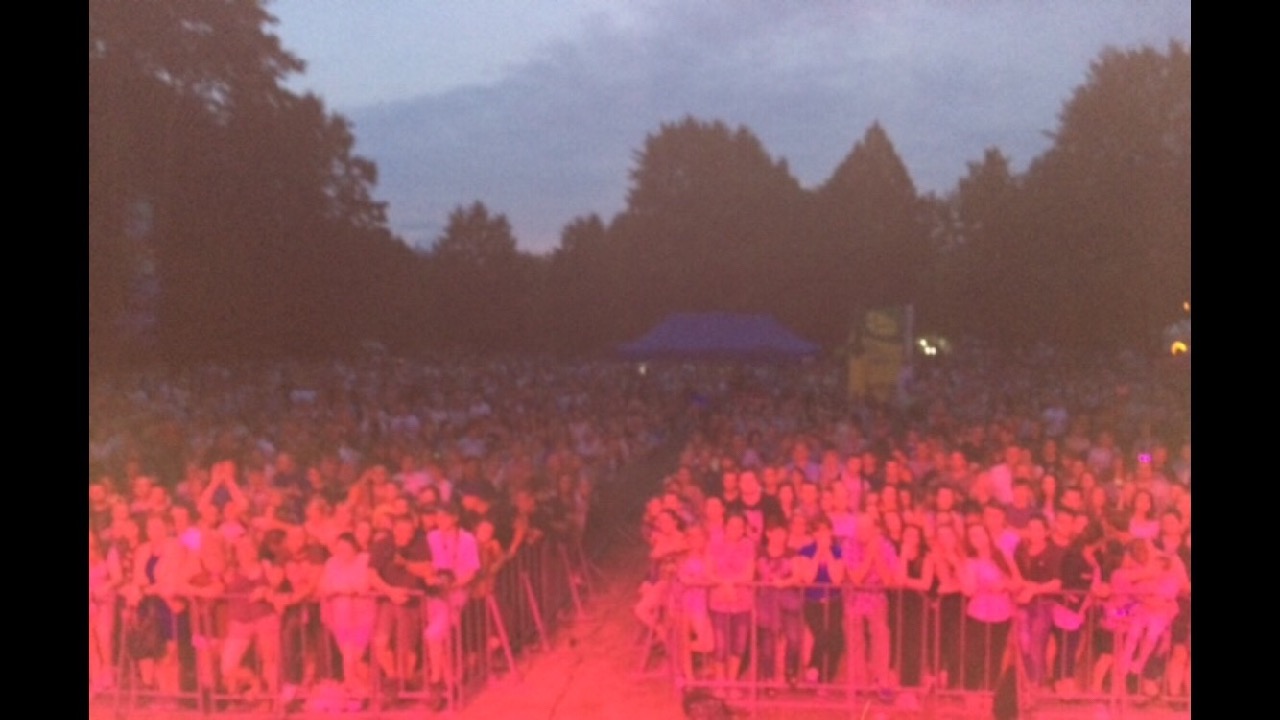 Nowa Deba Miliratiada Festival Crowd
So we had a blast at our first 3 shows. Unfortunately, our other shows in Poland were two weeks later so we filled in those dates with gigs in The Netherlands. We had a long drive ahead of us that Monday, about 1050 kilometers or about 650 miles. There was a lot of road construction, and we ended up driving for about 11 hours. Yuk. We did make it to Hotel Amadeus in time for some beers (tea for Eric) and dinner...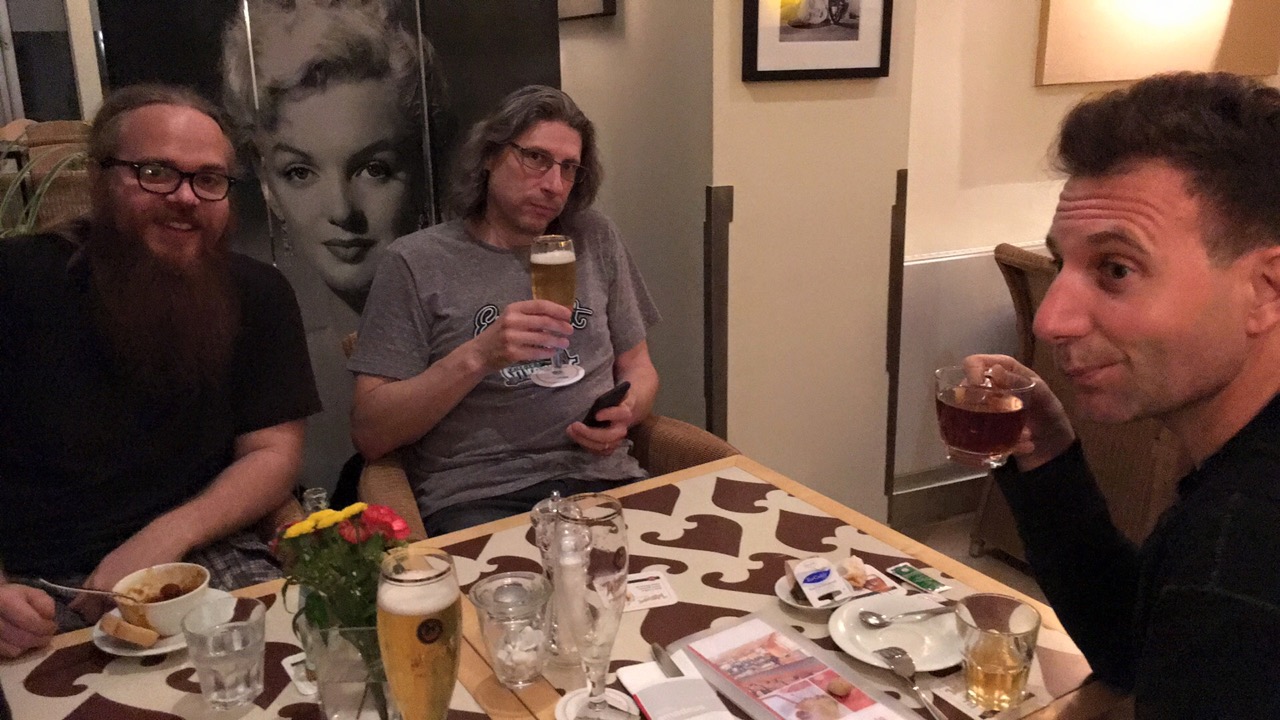 Dinner at Hotel Amadeus in Hannover Germany

NEXT UP:
The Hague and the North Coast of Holland